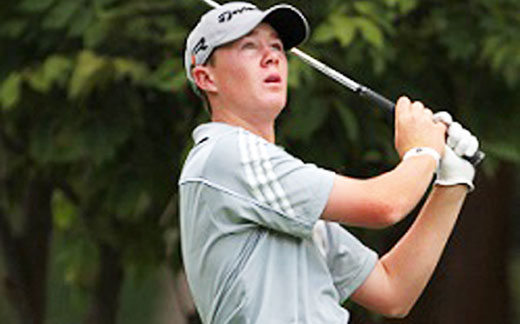 ZIMBABWE junior golf sensation Sean Crocker continues to hog the limelight in the United States after qualifying for the semi-finals of the Southern California Golf Association Match-Play Championship at Annabel Golf Club in California, US, on Tuesday.
DANIEL NHAKANISO SPORTS REPORTER
Crocker, who narrowly missed out on a place in the quarter-finals of the US Junior Amateur Championship recently, bounced back in style with impressive performances this week despite being one of the youngest players in the field.
"Sean is through to the final four of the Southern California Men's Amateur Match-Play Championships being played at Annandale Golf Course," the players' father Gary Crocker told our sister paper NewsDay Sport from his base in the US.
"He is the youngest player in the field by far, being a high school senior this coming year at age of 16. He beat American player Mark Millar 2 and 1, yesterday afternoon to advance into the final four," Gary added.
The semi-finals of Southern California Men's Championship were scheduled to take place last night with Crocker taking on Johnny MacArthur, a recent graduate of Pepperdine University in Malibu, California.
In its sixth year, Southern California Golf Association Match-Play Championship has never been won by a non-collegiate golfer. Crocker, just in high school, will look to be the first to win the coveted title.
The Southern California Match-Play and Senior Match-Play Championships began on Monday with young Crocker opening his campaign by knocking off American Justin Warthen 4 and 3 in the first round.