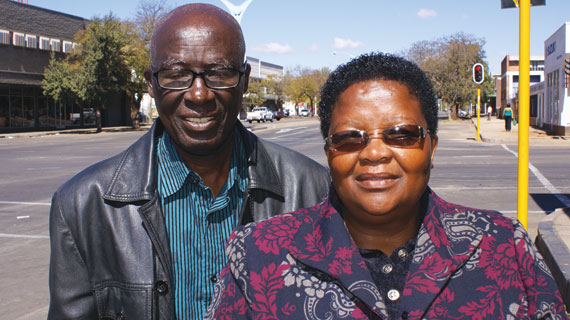 NATIONAL elections held last Wednesday continue the legacy of power couples, with a number of Zanu PF and MDC-T senior officials and their spouses finding their way to Parliament.
Nduduzo Tshuma
Notable figures that have formed power couples include Umguza legislator Obert Mpofu who will be joined by his wife Sikhanyisiwe. Mpofu retained the seat during the elections, while Sikhanyisiwe will get into the National Assembly through the newly-formed women's quota.
Before the new Constitution was passed, Sikhanyisiwe, also Umguza Rural District Council chairperson, was eyeing the Bubi-Umguza senatorial seat, where she was tipped as favourite.
Another couple that is on its way to Parliament, if all goes according to plan, is out-going Water Resources Development and Management minister Samuel Sipepa Nkomo and his wife Roselyn.
Sipepa Nkomo retained his Lobengula seat through an MDC-T ticket, while his wife also won in an open election in Tsholotsho North, beating Zanu PF politburo member Jonathan Moyo.
The result of the Tsholotsho North seat is, however, being contested after Moyo's election team applied for a recount in the constituency. Their argument was that their polling officers from Ward 3 were left behind when ballot boxes were taken for counting and they further allege that the special votes were handled in a "suspicious manner".
The Mohadis, Kembo and Tambudzani, make a return to Parliament, after they were both re-elected in the last election Mohadi retained his Beitbridge East seat, while Tambudzani who in 2008 won the Beitbridge Senatorial, was this time retained to the position through the party list for the women's quota.
In the Midlands, Zanu PF secretary for legal affairs Emmerson Mnangagwa retained his Chirumanzi-Zibagwe seat while his wife Auxillia got into the national assembly through the women's quota.
The last couple to complete the power spouses is former Ambassador Chris Mutsvangwa who won the Norton national assembly seat, while his wife and Labour deputy minister Monica got in through the women's quota in Chimanimani.
Bulawayo Progressive Residents Association co-ordinator Rodrick Fayayo said the coming in of the "power" couples had more to do with their grounding from the people.
"I think what we want to realise is that those people went through primary elections in their respective parties and won," he said.
"By winning the primaries, it shows that they have grounding from the people. "It is not an issue of serving personal interests because they have the support of the people.
"The issue is whether or not, after being elected, those people would honour the promises they made to the masses."