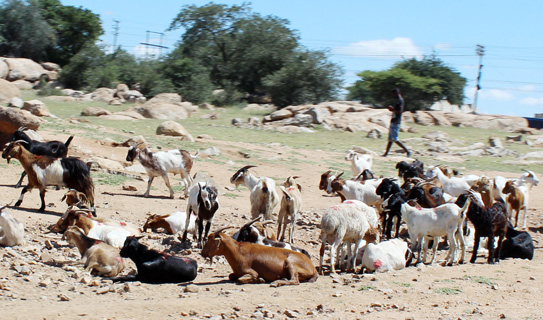 THE Joint Farmers' Union Presidents' Council (JFUPC) has slammed the proposed Rural District Councils (RDC) 11,65% levy on sale of livestock, saying the move will affect animal rearing in the country already reeling from a shrinking national herd.
Own Correspondent
JFUPC, which comprises the Zimbabwe National Farmers' Union, Zimbabwe Commercial Farmers' Union, Zimbabwe Farmers' Union and the Commercial Farmers' Union of Zimbabwe, said in a statement the levy on the sale of cattle, sheep and goats was unsustainable for the agriculture sector in the rural areas.
RDCs have been pushing for a new model by-law to effect the charging of a 11,65% levy on the sale of all livestock in the rural districts. This is regardless of whether the sale is a private one or at an auction at any RDC facility.
In the past months the Local Government, Urban and Rural Development ministry has been consulting various stakeholders on the proposed by-law. According to JFUPC, the issue has not been concluded although some RDCs were already attempting to adopt this proposed model by-law.
"If this law is allowed to be passed it will have the effect of totally destroying the viability of livestock production in the country, particularly cattle production in natural regions three, four and five where farmers are also being charged excessive land unit taxes by the very same RDCs," JFUPC in a statement said.
The farmer organisation said the levy together with the land unit tax represents the total profit margin for the farmer and such an approach will deincentivise the production of livestock to the detriment of the agriculture sector.
JFUPC said it had also noted the same trend of excessive charges by RDC in the cotton producing areas. According to the farmer organisation, ginners are charged excessive rentals at buying points and in some cases are levied on the cotton purchased.
JFUPC said as a move to correct the anomaly, it proposed a reduction in land Unit tax to $0,20 in region four, and for region five, which is mainly Matabeleland, $0,05.
Twitter feedback @mudarikirig