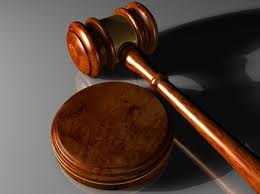 THE Nyamandlovu woman who stole a baby at a house in Mzilikazi in Bulawayo where she had been offered accommodation overnight will be sentenced today after her case was deferred on Friday.
Report by Richard Muponde
Sihle Mhlanga was convicted of kidnapping on Thursday after a full trial by Bulawayo acting regional magistrate Crispen Mberewere.
She is in remand prison.
Prosecutor Tinashe Dzipe told the court that sometime in May, Mhlanga went to house number U17 in Mzilikazi and met Nqotshiwe Sibanda, the baby's mother.
On arrival at the house she told Sibanda that she did not have a place to sleep for the night and asked for accommodation.
The complainant offered her accommodation with an understanding that she would leave the following morning to her destination which was not disclosed.
However, when the rest of the family members at the house were asleep, Mhlanga woke up at midnight. She stole Sibanda's baby and disappeared.
Sibanda woke up the following morning and found her baby missing.
She looked for Mhlanga and found that she had gone and suspected her to be the one who had stolen her baby.
A police report was made, but they could not find her.
After stealing the baby Mhlanga smuggled it to Botswana and stayed there for two months.
However, she arrived back in the country recently, leading to her arrest over two weekends ago after the police received a tip-off from members of the public. The baby was recovered.