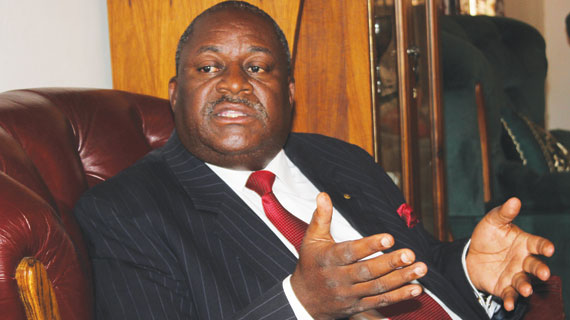 PAUL Siwela, leader of the Matabeleland Liberation Organisation (MLO), is one of the many that did not vote in Bulawayo on Wednesday, saying the election would never deliver the independence of the underdeveloped provinces.
NQOBANI NDLOVU
Siwela told Southern Eye on Wednesday that his secessionist MLO organisation did not bother itself worrying about the harmonised elections, arguing that they perpetuated the suffering of Matabeleland.
"Zimbabwe's elections will not deliver Matabeleland independence and sovereignty, but perpetuate Matabeleland suffering through marginalisation, hence as leaders of MLO, we have no reason to vote," he said.
"All the evils like genocide and marginalisation that have happened to the people of Matabeleland have happened when we had Members of Parliament in Zimbabwe and there was nothing they did to prevent such evils.
"The future MPs would equally not do anything to improve our situation."
The country held elections on Wednesday and preliminary results were placing Zanu PF in the lead, but independent election observers cited pre-election irregularities as enough to condemn the elections for not being free and fair.
Siwela's MLO is pushing for a separate Matabeleland state as an answer to the regions' underdevelopment now characterised by continued closure of companies.
Estimates say close to 100 companies closed shop in Bulawayo in less than three years, sending thousands of workers into joblessness.
Siwela – who faces treason charges – indicated that winning candidates were sworn in to "defend Zimbabwe's Constitution, which does not recognise Matabeleland as a separate entity," a reason for his MLO to push for secession.
"The people of Matabeleland must answer to the clarion call for the independence of the Republic of Matabeleland and stop occupying themselves with useless agenda and or programmes that will not deliver the independence of the Republic of Matabeleland," he said.
"We advise our people to think of the independence of the Republic of Matabeleland first and everything else second."