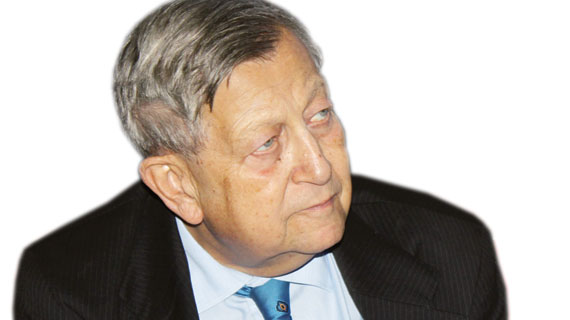 THE revival of the industry in Bulawayo as promised by different political parties in their campaign manifestos is possible although this will be dependent on the implementation of investor friendly policies, economic analyst Erich Bloch has said.
Own Correspondent
"The potential for Bulawayo industry to recover is enormous, but this requires change in policy to attract investment," Bloch said.
Four political parties Zanu PF, MDC-T, MDC and Zapu which contested in this landmark election had their manifestos focused on industrial recovery although there were differences in terms of policies to achieve the results.
Bloch, however, said the Zanu PF manifesto on retaining in its entirety, the currently prevailing indigenisation and economic empowerment legislation without modifications with intent to yield assets to the State of at least $7,3 billion will erode investor confidence and as such hamper the revival of industry.
He added that Zanu PF plans to discontinue the currently prevailing multi-currency system, with reinstatement of a Zimbabwean currency, had raised fears of another economic meltdown among members of the public.
Bloch said Zanu PF plans had the adverse effect of disturbing investor confidence and as such would likely derail industrial recovery.
Bulawayo industry continues to sing in the blues with 64 companies reported to be at a verge of collapse while 84 companies closed shop last year largely due to constraints in financing.
The industry in the city, once the industrial hub of the country, needs $73 million to fully revive, but has been battling to attract investment due to policy misalignments and the uncertainty surrounding the outcome of the election.
According to the Confederation of Zimbabwe Industries manufacturing sector survey, the industry reduced its capacity utilisation to 44% from 57% as of June this year as it continues to face a myriad of challenges including subdued foreign direct investments, limited long-term loans and huge energy deficit among other things.
As such, Treasury has revised downwards economic growth from the initial target of 5% to 3,4%, partly due to the depressed performance of the manufacturing sector.