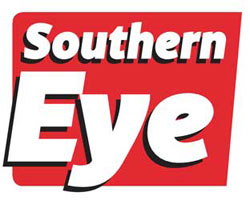 THE Central Soccer League (CSL) is owed more than $21 000 by clubs in unpaid affiliation fees, fines and statutory levies, an official has revealed.
EPHRAIM SHOKO SPORTRS CORRESPONDENT
CSL acting chairperson Patrick Hill told Southern Eye Sport that more than 10 clubs owed the league with Gwanda Ramblers, Kwekwe Pirates, Jessie Mine and Tripple B Academy being the biggest defaulters
The four clubs are yet to pay up their affiliation fees since the start of the season. Gwanda Ramblers have already been expelled from the league for failing to honour their pledge to pay affiliation fees and match officials for two matches.
The Gwanda-based club has a balance of $2 750 in affiliation fees and owes the league another $602 for non-payment of referees in two matches.
Kwekwe Pirates have a balance of $3 750 in affiliation fees and Tripple B Academy $3 110. Hill confirmed Gwanda Ramblers' ejection from the league, adding that the other three clubs which were yet to clear their affiliation fees balances had two weeks to do so. "We are owed over $21 000 in affiliation fees, fines and statutory fees. I can't tell exactly how many clubs owe us, but off the head I can say between 10 and 12.
"Some clubs owe us huge amounts while others owe small amounts, but all that adds up to more than $21 000 "Gwanda Ramblers were booted out of the league after a resolution passed at the clubs' meeting we had recently.
"The clubs argued that they would not want to continue playing a team that had to affiliate to the league and failed to honour its pledge to pay up at a given date.
"As for the other three clubs, the assembly gave them two weeks to pay up. And if they fail to do so, due action will be taken," Hill said.
He added that as for the other eight or so clubs that owed the league smaller amounts in unpaid fines and statutory levies, the league will convene a meeting soon to discuss ways of recovering the amount.
Meanwhile, action resumes this weekend for the second half of the season after a four-week break with fixtures lined up for week 16 of the league.
The match between Vumbachikwe and Gwanda Ramblers which was scheduled for Forbes and Thompson Stadium will not take place following the latter's expulsion from the league.