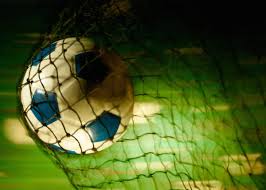 FORMER Young Warriors captain Qadr Amini had been offloaded by FC Platinum when the mid-season transfer window closed on Tuesday night.
Report by Sukoluhle Mthethwa
The window period was due to close last night, but was, however, changed again as a result of the harmonised elections.
Premier Soccer League chief executive officer Kennedy Ndebele yesterday told Southern Eye Sport that they would be able to release the names of all the players who have moved today.
The former Gunners defender Amini was released while DC Academy striker Marshall Mudehwe was roped in, FC Platinum media liaison officer Chido Chizondo said yesterday.
Struggling Beitbridge side Tripple B released goalkeeper Donald Mutali and fomer Quelaton pair of Skhumbulani Dube and Amon Makiwa, midfielders Edmund Mudzidziwa and Ashwald Phiri, as well as defender Itai Gwandu.
Head coach Peter Manoti said they have promoted Shepherd Sithole a striker from Tripple B Academy while also bringing in a midfielder Douglas Asipu, Obey Hunduza — a defender from — FC Platinum and said they have also taken on board Julius Daudi and Dion Homela on loan from Chicken Inn.
Manoti said they were hoping that the players they had signed would help change their fortunes in the league.
"These players have joined us because we want a balance between the junior and the senior players. We want to have those guys who have seen it in the Premiership to help the youngsters.
The coming in of youngsters is going to help us in that they would want to prove themselves and make their names, so that might help in stabilising us.
"We can survive relegation because if you notice, most teams are separated by a point or two in the log table.
"The second round of the league is going to be very tough because of that," he said.
Shabanie Mine coach Luke Masomere said they signed the experienced duo of Norman Maroto and Simbarashe Gate, striker Tatenda Munaapi on loan from FC Platinum and also recalled defender Boniface Dimanji and attacking midfielder Phillimon Mudena who were nursing injuries, but had since recovered.
The Chinda Boys released Lennon Chisunga, Mlungisi Ndlovu and the injured Farai Mususunye.
Highlanders chairman Peter Dube referred all questions on player movements to Highlanders secretary Andrew Tapela who could not be reached for comment.
Bosso were reported to have roped in Master Masitara and Tinashe Chipunza from Botswana.