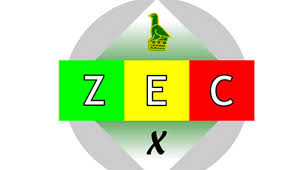 Local observers from Civil Society Organisations (CSOs) said Bulawayo experienced a low voter turnout in several polling stations due to fear of the large numbers of police officers deployed at polling stations.
Staff Reporter
In a Press briefing held at a local hotel yesterday, local observers said they were not satisfied by the turnout of voters in polling stations around Bulawayo.
"Huge numbers of uniformed and plainclothes police officers were coming in at some polling stations pushing and demanding that they be served first," Jenni Williams of the Women of Zimbabwe Arise (Woza) said.
"This probably created a feeling of fear in ordinary voters." The media focal person for the CSOs, Debra Mabunda, said many polling stations reported police officers inside the polling stations.
"These included, for example Datata Primary School in Gwanda, ward 2 and Bulawayo's Ingubo Primary School in ward 2," she said.
Police were also in other areas such as Scout Hall in Hillside, Jocks shopping centre tent in ward 6, Lobengula ward 12, Ntshamathe Primary School Magwegwe ward 18, Dumezweni Primary school and Pumula South ward 27."
Observers said there were other discrepancies such as lack of lighting in polling stations, presence of dead people's names in the voters' roll and lack of ballot boxes.