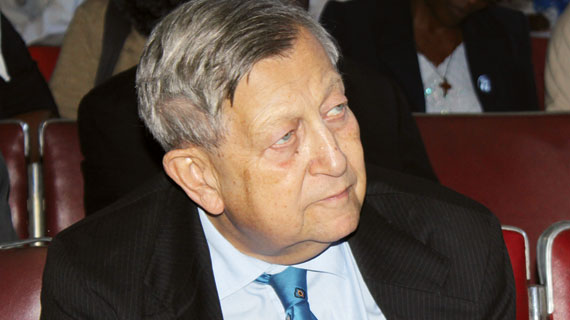 THE on-going electioneering has further dampened public confidence raising fears the country is heading for another economic meltdown, economic analyst Eric Bloch has said.
Gamma Mudarikiri Own Correspondent
In a State of the Economy report for June and July, Bloch said the combination of widespread uncertainty as to the outcome of the forthcoming elections slated for today and many dogmatic and economically "ill-advised" statements in the election manifestos of some of the political parties had negative impact on the economy during the period under review.
Bloch said among the many negative aspects of the electioneering, the Zanu PF manifesto of a declared policy intent to discontinue the currently prevailing multi-currency system, with reinstatement of a Zimbabwean currency, had raised fears of another economic meltdown among members of the public.
According to Bloch, the intent to revert to a domestic currency was qualified by statements that such action would be effected when Zimbabwe had adequate gold reserves to support the currency, but the majority of the media and members of the public, perceived that the intent would be pursued rapidly after the elections were concluded.
Bloch added that the Zanu PF statement on retaining in its entirety, the currently prevailing indigenisation and economic empowerment legislation without modifications with intent to yield assets to the State of at least $7,3 billion, was further eroding investor confidence.
"The immediate consequences of these declarations have been to further minimise the willingness of potential non-indigenous investors to pursue investment opportunities and motivation of many non-indigenous owners of existing enterprises to contemplate closure," Bloch said.
He added that this would result in the expeditious realisation of assets and numerous instances of worker and indigenous action groups to be confrontational with non-indigenous business owners.
Bloch said consumers, because of electioneering, had reduced their spending in order to strengthen their holdings of hard currencies. He said that some had limited usage of funds to buying of essential consumer goods and services. Twitter feedback @mudarikirig