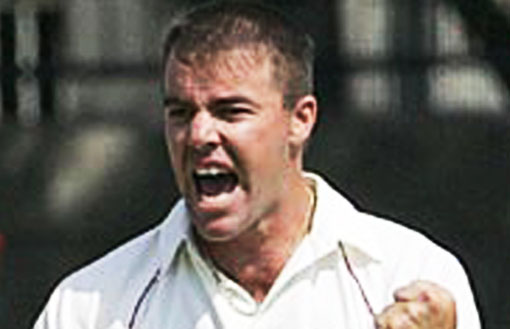 IT'S all systems go tonight for the launch of the Heath Streak Consultancy and Sports Development initiative spearheaded by the former Zimbabwe national cricket team captain and bowling coach.
VITALIS MOYO SPORTS REPORTER
The launch had been slated for today but has been moved to tomorrow due to the national harmonised elections. A gala fundraising dinner will be held tomorrow sponsored by city businessman Rajesh Modi through one of his supermarkets, Bellevue Spar after the fourth one-day international between Zimbabwe and India to be played on the same day at Queens Sports Club.
Modi pledged his continued support for the former national team skipper.
Streak said yesterday: "We have moved the date of the launch to Thursday (tomorrow) due to the elections that will be running on Wednesday (today). The preparations for the launch are, however, going on well and we are happy as everything else is set for the launch," Streak said.
Streak confirmed that Education, Sport, Arts and Culture minister David Coltart will be the guest of honour at the launch, which will also be graced by members of the Zimbabwe and India national cricket teams.
"We have invited the Education, Sport, Arts and Culture minister to be our guest of honour. An invite has also been extended to the members of the Zimbabwe and India squad as well as members of the corperate world to attend the launch which will include a fundraising dinner," Streak added.
Streak's agent Joseph Rego was appointed as the chief executive officer of the Heath Streak Consultancy as he also played an instrumental role in the setting up of the India-based Heath Streak Foundation in 2012 aimed at helping budding talented cricketers who lacked financial support, achieve their dreams of playing top cricket at a professional level.