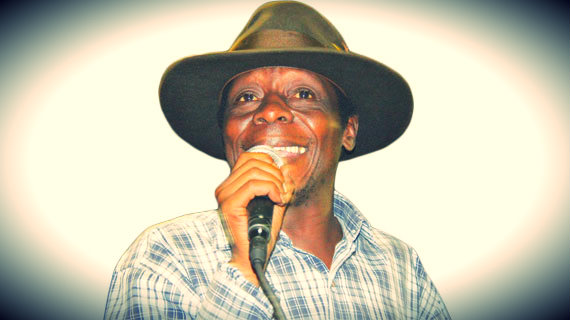 SOUTH African musician Freddy Gwala has come under fire for openly campaigning for President Robert Mugabe and Zanu PF.
Luyanduhlobo Makwati
Gwala, of the Amadamara fame, on Sunday predicted victory for Umguza legislator Obert Mpofu when he performed in the constituency alongside Platform One.
He reportedly chanted Zanu PF slogans and urged Umguza villagers to vote for Mpofu.
But yesterday artistes in the city castigated Gwala, saying that musicians should not be conduits of various political parties and their agendas.
Gwala also performed at a rally on Saturday organised by Makokoba aspiring MP Tshinga Dube as part of a Zanu PF campaign.
Cont Mhlanga, the director of Amakhosi Cultural Centre and a renowned artiste, cautioned artistes against being used by politicians ahead of the watershed elections.
Mhlanga said Gwala was "misguided", saying his behaviour smacked of unprofessionalism.
"I think what Gwala did is grossly unfair to the arts sector because he is not a politician, but a musician. Moreover, artistes must not get carried away when they take part in such events. Let those who are campaigning do it and as artistes let's do our own thing," he said.
Another artiste, who spoke on condition of anonymity, lashed out at Gwala. The artiste, however, noted that it was not the first time that artistes have been invited to rallies and galas, but few have chanted slogans on behalf of any political party.
"I think Gwala got carried away and decided to chant slogans. It shows that he is not a mature musician," he said.