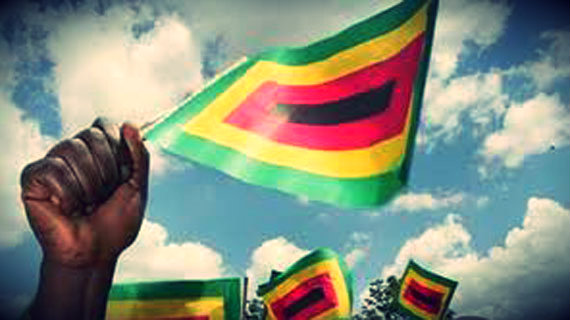 MASVINGO – Retired Brigadier-General Livingstone Chineka yesterday threatened post-election war if Zanu PF loses tomorrow's polls, warning that former liberation war fighters will take up arms against the MDC-T if it wins.
Tatenda Chitagu
Addressing hundreds of villagers, who were allegedly force-marched and duped into believing that it was a chiefs rally led by Chief Fortune Charumbira at Charumbira shopping centre yesterday, Chineka told the villagers that the former war fighters are "never too old" to dislodge MDC-T leader Prime Minister Morgan Tsvangirai from power, if he beats arch-rival President Robert Mugabe.
"I went to war at the tender age of 16, I did not enjoy my adolescence," he said. "Then you want to get the country back to the whites? No, the revolution is still on, the war continues.
"I may be old, but I know how to use a gun. I can load it and dismantle it. Even if I am old, but I know if I handle it, all those coming on my way will be gone."
Donning a cap emblazoned with Mugabe's image, Chineka also read a document, which he claimed Zanu PF intercepted from the MDC-T, saying the party plans to return farms to the white farmers if elected.
However, MDC-T members also in attendance at the meeting, consisting of aspiring legislator for the area, Takanayi Mureyi and MDC-T outgoing legislator for the area, Tichaona Chiminya Mharadze, accused Zanu PF and Chineka of hijacking the rally, which was called for by the chief.