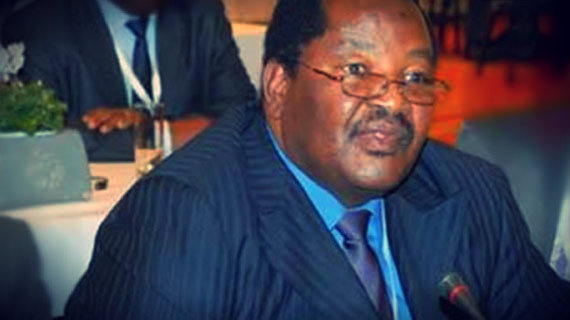 THREE members of the same family were part of the eight that died in the Nyamandlovu accident on Sunday, as the election campaign period came to a bloody end.
NDUDUZO TSHUMA
On Sunday nine people died in separate accidents, as the death toll over the last few days reached 11, blighting an otherwise peaceful election campaign period, ahead of tomorrow's polls.
Eight people died on their way to a Zanu PF rally in Nyamandlovu, while journalist and activist Busani Ncube also perished in an accident in Bulawayo.
Mpilo Central Hospital clinical director Wedu Ndebele yesterday confirmed that the death toll from the Nyamandlovu accident had increased to nine.
Last week a woman died at a star rally addressed by President Robert Mugabe in Chitungwiza, while 55 people were reportedly injured while travelling to the party leader's rally in Midlands last Friday.
Southern Eye yesterday travelled to Mandalay Farm in Nyamandlovu, where most of the people involved in the accident came from. At one homestead, three members of the same family passed away in the accident.
Relatives were sitting around, some with tears streaming down their cheeks mourning the tragic end to the lives of their beloved.
Upon inquiry, the news crew was told that the homestead belonged to the Maphosa family. Sincengani Dube met her demise along with her two sisters-in-law, Mary Mlauzi and Betty Nxumalo.
Dube's husband was said to have gone to town with other relatives to prepare for the burial.
"Nxumalo will be buried in Bubi while the two will be buried here tomorrow (today)," a relative, Cynthia Khumalo said. She said Dube had left behind six children, while Nxumalo left three. Khumalo said the entire family was devastated with the death of the three.
The whole compound was plunged into mourning with Zanu PF activists visiting the different homesteads where tragedy had struck. "This is a shocking incident," an elderly woman, who identified herself as MaNgwenya, said.
"The (Zanu PF) leadership had organised a party for people to enjoy, but the devil had to get in and spoil everything."
One of the survivors of the accident, Margaret Nyirenda said the driver lost control as the vehicle was going downhill along the Tsholotsho-Bulawayo Road.
"We had just passed Mimosa when the vehicle started veering off the road," she said.
"Initially we thought it was overtaking another vehicle, but all of a sudden, it veered the opposite direction and we sensed there was danger.
"I was thrown off the truck and as I was sitting in the middle of the road wondering what was happening, the truck flew over me twice as it overturned.
"I remained sitted wondering how a truck had suddenly started flying."
A shaken Nyirenda said she was pulled to her feet by a passer-by. "As soon as I got on my feet, I ran very fast, I was in shock," she explained.
Zanu PF Matabeleland North chairperson Richard Moyo said he was running around making burial arrangements with the bereaved families. "We are hoping to bury the deceased tomorrow," he said.
"We have asked those who can manage to hold one ceremony, but if others feel they need to do it as individual families, we will support them."
Obert Mpofu on Sunday evening visited the injured activists at Mpilo Hospital, where he pledged to meet medical bills and assist with the burial of all who passed away in the accident.
Meanwhile, Ncube will be buried in Nkankezi, Filabusi on Thursday. Mourners are gathered at 13 773 Pumula South suburb in Bulawayo. Ncube's long-time friend Sindiso Mazibisa said a special memorial service will be held this evening.
Fellow journalist Nkululeko Sibanda who was in the vehicle in which Ncube died has reportedly been discharged from United Bulawayo Hospitals, where he was initially said to have been in a critical condition.