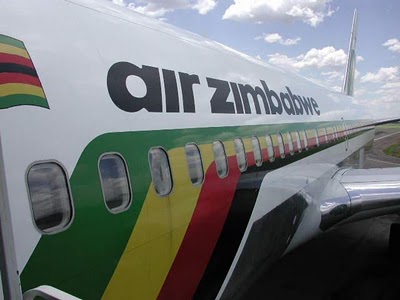 NATIONAL carrier Air Zimbabwe (AirZim) has resumed direct flights from the resort town of Victoria Falls to Johannesburg, South Africa with effect from last Friday.
Richard Muponde
There was a hive of activity at Victoria Falls Airport on Friday as passengers jostled to check in for the first direct flight aboard an AirZim airliner to South Africa from the Falls.
AirZim last flew this route more than three years ago as the airliner had been dogged by financial problems.
A sea of tourists besieged the resort town's airport seeking to catch a flight to Johannesburg en route to their different destinations scattered around the globe.
"At least it's now better. The situation was negatively impacting on the influx of tourists because of the cumbersome travel arrangements which existed," a tour operator who had brought tourists to catch a flight said.
In an interview with Southern Eye Business at the airport, AirZim public relations executive Shingai Taruvinga-Dhliwayo said the airliner was back on the Victoria Falls-Johannesburg route for good. The resumption of the route has been timed to coincide with next months' United World Tourism Organisation (UNWTO) General Assembly scheduled for end of August to be co-hosted by Zimbabwe and Zambia.
"We have restrategised to become one of the best airliners to service the Victoria Falls route. This place is one of the best in Africa and the world as a whole. It's our duty to see the growth of our tourism sector by providing a reliable service to tourists visiting the resort town to watch the falls," Taruvinga-Dhliwayo said.
She said the airliner was now geared to play a pivotal role in driving the economy by offering planes for domestic, regional and international flights.
"We are going to resume international flights in mid-November. We will start by direct flights to London. At the moment we are fully servicing domestic and regional routes, at times having two flights per day in each of the destinations," she added.
AirZim resumed domestic and regional flights last year after taking delivery of two Airbus aircrafts.
The troubled airliner had been dogged by financial problems forcing it to suspend flights from its traditional routes.