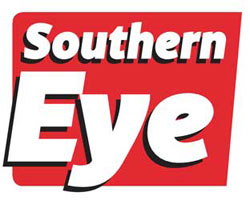 CRISIS in Zimbabwe Coalition has said low levels of violence and intimidation experienced during the campaign period will spur registered voters to turn out in larger numbers, but warned that sporadic incidents were a great cause of concern.
Chief Reporter
In its latest report titled Special Election Transition Barometer: Out Of The Concrete Can A Flower Emerge? the group said low-key violence had instilled confidence on the electorate.
"The run-up to the elections has been characterised by a marked reduction of incidents of overt political violence and intimidation, in comparison to 2008," part of the report reads.
"Although the sporadic incidents are a great cause of concern, it is the broader voter confidence that can be derived from the prevailing environment that contributes positively to the election processes.
"Political parties are making efforts to restrain political violence, as they are desperate for a Sadc-endorsed election outcome, should they win."
The group said the deployment of arguably Sadc's largest observer mission of close to a 600 observers to any election in the history of the regional bloc, "is reflective of the institutions' commitment".
"The presence of these observer missions, complemented by others, is reflective of the institutions' commitment. This also has a positive impact on the democratisation process in the country," it said.
"This also raises the levels of confidence within Zimbabwe that the AU and Sadc are major stakeholders of the elections, not only by virtue of being guarantors of the Global Political Agreement but through their respective constitutive mandates."
The coalition said the involvement and interest shown by AU and Sadc will likely translate into them taking responsibility for the outcome of the election by ensuring a smooth political transition from the GPA to a new elected authority, and resolution of any major disputes arising from the election.