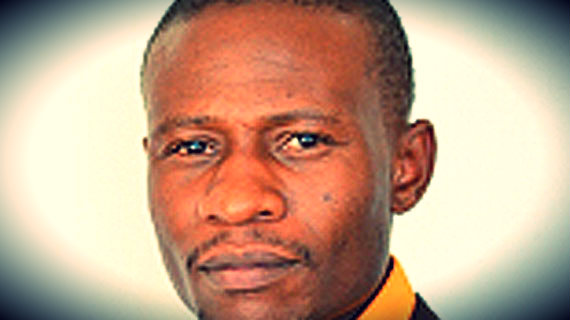 TODAY some people regret the thought that they are married.
By Jonah Nyoni
They have all the money that they need, properties and children, but its seems there is something that doesn't work well. This has brought nightmarish experiences.
Most people interviewed by this writer were open to say that they wished their marriage was like the first time they were dating as boyfriend and girlfriend.
Days can go by without anyone smiling to the other but both will be sharing the same bed. This eventually leads to sourness, ruthlessness, rudeness and even divorce. Let's explore some seven points that could turn your marriage into a mini-paradise:
Don't remake your partner In the book, The Big you, I have clearly pointed out that "difference does not mean enmity, but diversity". Most people in marriage want the other partner to act and live up to their expectations, which in most cases doesn't work.
We all come in the whole picture with our differences. Leland Foster in his book, Growing together in the Family says "success in marriage is much more than a matter of finding the right person; it is also a matter of being the right person". Remember: You have your peculiar ways of being happy and so is your partner. So allow and help them to live up to that.
Nagging is as cancer Some people are so nagging. You wish you could quit their presence. Have you ever asked yourselves why some men would choose to knock off late at work and spend less time with their wives? Have you really asked yourself why most people would choose to waste their night away in a pub, club, church etc? They are so tired of their talkative, jealous, nagging spouses.
Learn to say a hearty "Thank you!" As a married man, how would you feel if your wife tells you that a colleague told her how well they were dressed while you did not do so? Learn to appreciate your wife.
Don't be hesitant to tell your spouse how important they are in your marriage and to your happiness. Appreciate the beauty of your wife and tell her that you love her. From experience, what men are looking for in a woman is someone that will make them feel superior. Why not make it so?
Little things do matter Pay close attention to little things. At all times, show your partner that you are thinking of them. Give them a call, send an sms. Buy her flowers and surprise her with small things like a chocolate. I hear most men saying "Hmmm!" Try this it works!
Your wife will feel like an angel. Women are so particular about their birthdays and anniversaries. A year or so back my wife, just out of the blue, asked me if I knew her birthday!
I was literally stuck and blank and I think I was not the only man in that position. That led me to know all important dates in our lives and that has added a dose of honey to the whole picture of our marriage.
Stop criticising Most married people are good at picking the bad things about their spouses. They even go to an extent of reprimanding, criticising or calling them names. This changes nothing but makes the other partner more defensive and even offensive too. What does that help? Nothing! Stop faultfinding and trying to measure your wife or husband with your own experience or expectations.
Courtesy brings warmth A story is told of a church woman who does all the best when she receives the clergy entourage at her home. She kneels, does when handing food to the pastor. She washes their hands with warm water and gives them a wiping towel.
Sadly, to the husband she is a different person all together, all those niceties are not done for him and he now resents the sight of pastors at his home. Wives, learn to be courteous to your husbands as you would be to strangers. Shun rudeness, insults and wounding words. Stop being a demanding woman.
Most men just love peace and love at home. To every married man if you start barking at your wives and kids, to them you just become a monster instead of a great and a good dad. One young lady was telling me that when their father arrives from work in the evening all kids stop watching TV and they retire to their beds! Why?
Sex is the chocolate coating to the whole marriage institute Sex is the greatest thrill that God created for married people. Depriving the other partner of it can eventually lead the other partner to hunt it from elsewhere.
Learn how best you could satisfy your partner in sex. There are times when you feel like you don't want sex but your partner is on fire for it. Sacrifise and have it if there aren't any medical complications to it.
Don't live everything to chance Don't leave your marriage to chance by thinking that everything will work automatically, but make an intentional effort to make it work. Never undervalue the significance of small attention or action. The so called "small trivialities" are at the bottom of most marital unhappiness. Work it now!
Jonah Nyoni is an author, success coach and motivational speaker. Tel: 0772 581 918. Email: jonah@classicmail.co.za www.jonahnyoni.wordpress.com