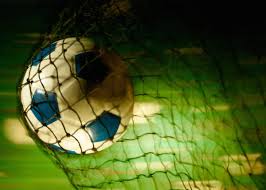 SPANISH football — it crossed my mind this past week — is something crazy, especially when one takes their two big clubs, Real Madrid and Barcelona, into consideration.
On the Ball with Innocent Kurwa
Of course, Real are always competing with my favourite Manchester United of England as to which club is the world's number one in terms of financial muscle.
However, what crossed my mind is not the issue of which club is the biggest in the world, but that periodically, Real and Barcelona have presidential elections and that quite often these elections are exhilarating in terms of the promises made by the candidates in the presidential race.
Some of them promise to sign big-name players for the club if voted into power. Others promise to bring in world-class coaches so that, ultimately, their team can land the biggest club prize on the universe, the Champions League.
Those that keep tabs on international club football know that this is how players like David Beckham and Cristiano Ronaldo as well as coaches like Jose Mourinho landed at Real.
Club elections also take place in Germany and Italy, but they are not as exciting as those in Spain. Yes, even in Zimbabwe we have elections at Highlanders and Dynamos — at the latter the PhD (pull him down) syndrome is more prevalent — as well as at my beloved old Zimbabwe Saints — and the candidates promise far lesser, more down to earth things.
Of course at Saints one could always promise to take back Chikwata into the Premier League, provided one has loads of money. In Europe betting is big business, so there are odds on presidential candidates delivering on their promises and some punters have made money when promises fail to be delivered.
So elections are indeed interesting as they bring the best out of candidates in terms of promises — lies and all — and may help those of us that enjoy betting make a little bit of money.
The promises that have been flying around these past few days in Zimbabwe would certainly attract a lot of betting if we were in Europe and the odds that most of these promises would not come to fruition would be long indeed, in the region of 100-1.
Betting companies like Africabet, Africa Lotto and State Lotto should be persuaded into turning the political race that culminates in Wednesday's harmonised elections into something sporting by offering bets on candidates, council, parliamentary and presidential, delivering on their various promises and some punters would make lots of money. For example, will the minister who has ordered councils to cancel all rates etc, since 2009 deliver on this promise post-election day? What are the odds that our valueless and useless Zimdollar will be converted into real money?
No matter how small that equivalent may be, or what the odds are that people have spent the last 33 years turning what was once a bread basket into a poverty bowl, can suddenly find solutions that have evaded them for all these three decades and more!
Where is the next betting booth my foot! The best no one would take. If you want to make money from the bet, is that foreign direct investment likely to flow into the country once there is a change of circumstances in this country?
Change of regime always brings in fresh minds and fresh ideas and we all always welcome a change in regimes once in a while, hence elections at clubs, at Zifa and in all other sporting bodies both in Zimbabwe and outside.
Elections always offer the best chance of improving leadership in sport and in life in general! And who says regime change is an anathema? It is something that any sane individual should always strive for and welcome. In Nigeria there is an Igbo proverb which roughly translates to "Only a wet baby appreciates change" — are we not all wet babies now!
Ian Gorowa, the new Zimbabwe national coach, faces his first test today when the Warriors face Mauritius at the King George V Stadium this afternoon in a Chan qualifier. We wish him best of luck.
Gorowa has kept faith with most of the players that served Zimbabwe so well at the recent Cosafa Castle Senior Challenge Cup tournament in Zambia where they lost 0-2 to the hosts in the final last Sunday and this should augur well for today's encounter.
The Zimbabwe cricket team appears set for another series defeat after losing the second one-day match of a five-match series to world champions India at Harare Sports Club on Friday.
Although the margin of defeat — 58 runs — was much narrower than the six-wicket loss in the first match of the series last Wednesday, Zimbabwe disappointed in that they let India off the hook in a match the home team appeared set to win easily. The home team struggled with both the ball, after winning the toss and sending in India to bat, and bat as they gave away too extra (28 in 50 overs) and poor shot selection.
 Germany and Norway will battle it out this evening for the title in the Euro 2013 women's final in Sweden after the Norwegians overcame Nordic neighbours Denmark in the second semi-final of the tournament on Thursday night in a match that was decided by a penalty shoot-out. Germany qualified for their sixth successive final by edging hosts Sweden 1-0 in the first semi-final on Wednesday.
 Today being Sunday some of us suddenly remember there is God and attend church, even if we are struggling to wake up, given the amount of drinking done last night. Among some of intentions is that we succeed as sportspersons.