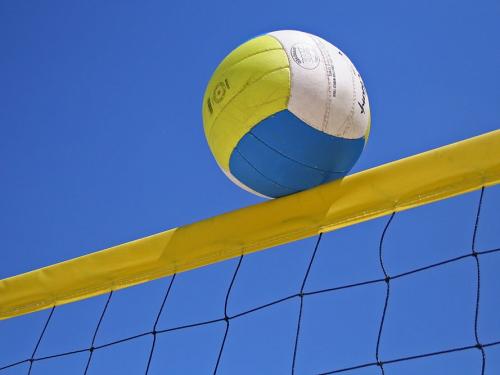 THE Zimbabwe women's national volleyball team has made it to the next round of the Sub-Zonal World Cup qualifiers after convincingly cruising past Malawi and beating Zambia in a hotly contested match at the Macon Gymnasium of the African Bible College Sports College in Malawi.
SPORTS REPORTER
Zimbabwe crushed hosts Malawi 3-0 on Tuesday before sealing their second with a hard-fought 3-2 victory over Zambia on Wednesday to qualify for the next round of the qualifiers to be hosted by Zambia and Botswana in October.
In the tough duel against Zambia, Zimbabwe women coached by Vulindlela Moyo beat their counterparts 25–21 in the first set before the Zambians made a comeback with a scintillating display to win by the same margin.
Players of note in the Zimbabwe camp were Prenade Makumborenga, Kudzai Chireka, Proceed Mkonto, Nomagugu Dube and Viola Muchaona. Zimbabwe took the third set with a 25–20 win and the Zambians, not to be outdone, were back in contention again grabbing the fourth 25–23.
But Zimbabwe were firm and showed their intention to cruise through to the next stage with a 15-10 win in the fifth set to win the second match 3-2.
They were due to play Namibia yesterday. A win would ensure a good seeding in the next round of the qualifiers. Moyo, one of the only three Level II Volleyball Coaching certificate holders in the country, was ecstatic. "That was a good performance by the girls. We avoided the Zambian block who was just too good.
I want to pay tribute to my setter Nomagugu Dube for a brilliant serve on the day. The good service is evidenced by the fact that we only made five errors the whole match," Moyo said.
It was different earlier in the day for the Zimbabwean men as they succumbed to a 3-2 loss to their Zambian counterparts. The men won the first set 25–28, lost the second and third 19-25 and 20–25 before taking the fourth 25 – 24.
They, however, fell on the fifth 13-15, with the defeat compounded by the injury of experienced Trevor Sibanda at training on Tuesday.
The Zimbabwe men's team comprised seven rookies. They had beaten Malawi 3-1 in the first match. Coach Artwell Gororo had this to say: "I just wanted to make sure we have a good base of players, so I gave the youngsters some game time at this tournament.
Other countries in our zone have invested heavily in their sport hence we had a tough time against Zambia. I will definitely need players like Marshal Mutangani, McMurray Ndlovu and Conrad Kupara for the next stage."