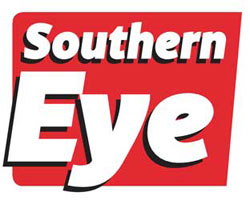 GWERU — Parliamentary candidates for the Gweru Urban constituency from the two MDCs have bemoaned the collapse of big companies in the Midlands capital, saying it has brought suffering to many people in the country's third largest city.
Stephen Chadenga OWN CORRESPONDENT
Theresa Machovo, an MDC Gweru Urban MP aspirant and Sesel Zvidzai of the MDC-T, decried the closure and downsising of companies such as Bata, Zimalloys, Zimcast, Zimglass, among others, and both said they had strategies to turn around the fortunes of the city should they be  voted into office.
Speaking at the Gweru Press Club on Tuesday, Machovo called on residents to vote for her, saying her party led by Welshman Ncube, had the answer to the city's woes.
"We have and will always call for the decentralisation of power," she said. "That is why our major thrust is devolution. If allocation of resources was decentralised and decisions were made here in Gweru, I assure you, we would not have the disaster of company closures we are experiencing now."
Machovo, also the party's deputy treasurer general, said she had coducted research and come up with what she called an urban constituency profile for Gweru, which if voted for, she would use to turn around the city's fortunes.
Zvidzai, on the other hand, said he had broad-based knowledge of Gweru. He was once executive mayor, a teacher at various schools and held positions in the Zimbabwe National Chamber of Commerce Midlands chapter in the past.
He said if the electorate put their trust in him, he would work vigorously to put his Gweru industry revival initiative into action.
"Once I am voted to be MP for Gweru Urban, I will use my role as a legislator to consistently and stubbornly fight for the revival of industries in Gweru," he said.
"I am not new to Gweru and have strong knowledge of the Midlands economy. "This region is so rich that its people should not be poor. As MP I will make sure that national funds go in the right hands."
Zvidzai said, as a lawmaker, he would fight to make sure that companies in Gweru should be owned by people who have the region at heart.