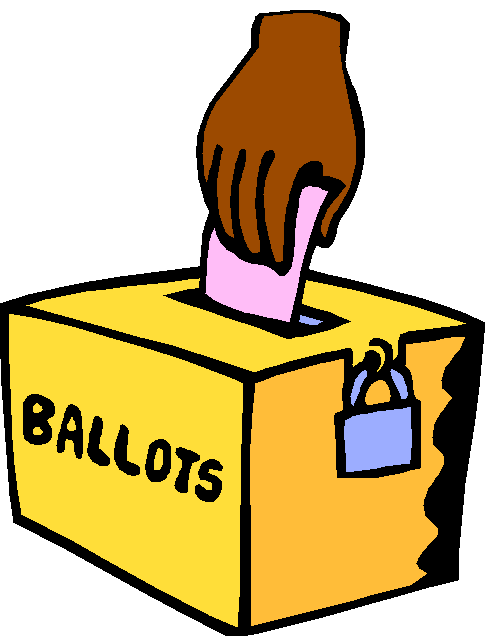 FOR the third time, President Robert Mugabe, major foe and now Prime Minister Morgan Tsvangirai lock horns for the presidency of Zimbabwe.
Methuseli Moyo
Tsvangirai's first two attempts to wrestle the number one job from Mugabe in 2002 and 2008 were cases of "so near yet so far". Pardon me for the cliché, for the battles between Mugabe and his Zanu PF and Tsvangirai and his MDC-T, have been around since the year 2000 and should be tired by now, but no.
On July 31, Tsvangirai makes his third and perhaps final attempt to dislodge Mugabe from power in a harmonised election in which councillors, parliamentarians and senators will also be elected.
However, the battle between Mugabe and Tsvangirai has hogged all the attention, like it has always done.
Three others, namely, Zapu's Dumiso Dabengwa, MDC's Welshman Ncube, and little known Kisinoti Mukwazhe of the Zimbabwe Development Party have also joined the fray for the dash for State House.
The chances of the three coming ahead of Mugabe and Tsvangirai are remote, to be diplomatic.
In reality, they are non-existent, judging by events on the ground.
Compared to the major two actors, their political rallies and activities can at best be said to be modest.
Dabengwa and Ncube come from the Ndebele ethnic, and have been dismissed as hopeless ethnicist by their critics, who reckon that no one from Matabeleland has a chance of being president of Zimbabwe.
Their ethnicity has sealed their fate, so it appears. Mugabe and Tsvangirai hail from the Shona group. The similarities between the two end there.
Mugabe participated and led the fight for independence in 1980, while Tsvangirai deserted the same war to be a factory worker and look after his siblings, according to him.
While Mugabe was cementing his grip on political power as Prime Minister by defeating fellow nationalist Joshua Nkomo of Zapu in the 1980 and 1985 elections, Tsvangirai was rising up the trade union movement to become secretary-general of the then powerful, but Zanu PF aligned Zimbabwe Congress of Trade Unions.
He has never denied reports that during the '80s he was a Zanu PF district official, and remained a member of the party up to 1999 when the MDC was formed as an offshoot of the ZCTU.
With Nkomo gone, Mugabe remains the leading face of the liberation struggle, and an icon to his supporters and admirers, at home and abroad.
He is loathed by some for the 1980s slaughter of an estimated 20 000 Ndebeles by members of the North-Korean-trained 5 Brigade soldiers. He is accused of running a violent campaign against the MDC to prevent it from taking over the country.
To the thousands of previously landless masses, Mugabe is a hero who "tamed" the white men by dispossessing and parcelling out the land to blacks. His international critics, whom he says created and funded the MDC-T to reverse the gains of the struggle and the land reform, accuse him of ruining the agricultural sector through land reforms, thereby causing the economic meltdown.
The Western powers responded by imposing sanctions on Mugabe's government and party in 2000 to force him out of power, a strategy which they say they will abandon if he wins freely and fairly this time around.
By Zimbabwean standards so far, this has been a free election, with no major scale violence and intimidation being reported.
Tsvangirai's attitude towards land reforms and Mugabe's economic indigeniasation programme is between indifferent and hostile, a move that has earned him the tag of being pro-white and anti-black, and indeed the  white men's stooge that Zanu PF says he is.
If Tsvangirai fails for the third time to go to State House, it would be because of that perception.
He has called resettled farmers "mushrooms" and called for more sanctions against Mugabe's crew. The sanctions have hurt the people more than Mugabe, it is argued. He has threatened to disentangle Mugabe's security apparatus and his wealthy friends' business empires and prosecute them when he comes to power.
The securocrats, most of them liberation war veterans, have responded by vowing that they will make sure that he never comes to power.
Tsvangirai's critics say his bare education makes him susceptible to making double-edged political statements haunting his campaign. He has offended everyone literally at some point with his words and actions – traditional leaders, war veterans, women's groups, resettled farmers, and even his own party and handlers.
At least two women contested his marriage to Elizabeth Macheka, forcing the two to limit their union to a customary traditional affair. A 21-year-old woman successfully sued Tsvangirai for maintenance money for his son.
Tsvangirai's poor choice of words and his promiscuity has played into the hands of his enemies.
His rival is a teacher who used his 10-year stay in Ian Smith's prison during the struggle for independence to read for seven – yes, seven degrees. Mugabe's mind and tongue are sharp, his choice of words is rich and careful, unless off course when he decides to be rough. After his first wife Sally died in 1992, he wedded his current wife Grace . He has exhibited a morally upright, or at least orderly family life. To his credit, he has built a capable party secretariat and equally loyal and capable staff around him.
By contrast, some of Tsvangirai's support staff has been back-biting him, and has clearly come second best to Mugabe's team on the propaganda and marketing front, despite the unlimited donor funds and technical support at their disposal.
The July 31 election is a must-win election for both Mugabe and Tsvangirai. Defeat for either man spells doom not only for them individually, but for everything that they stand for.
For Mugabe, it will indeed be time up, and disaster for his supporters and the values that he has fought for for the rest of his life. It would be time for him to pay. Tsvangirai has sounded as a vindictive leader.
It seems only his advanced age would serve Mugabe from being Tsvangirai's prisoner if he lost power.  The MDC-T does not hide its wish to reverse indigenisation of the economy.
So this is an election Mugabe cannot afford to lose. Tsvangirai on the other hand cannot afford to lose either. This is the third time he has contested for the presidency and his lieutenants will surely push him aside and take over the leadership of the party if he lost. Surely, this is Tsvangirai's last chance.
His defeat will for sure spell total victory over white imperialism, Zanu PF will declare. The only people who can afford to lose, and have lost the election even before it has started, are Dabengwa, Ncube and Mukwazhe. With all due respect, the three have nothing to lose.
Dabengwa is a respected intelligence chief for Zipra, Zapu's army during the war. He was together with the late Zipra commander Lookout Masuku locked up by Mugabe between 1982 and 1986 during Gukurahundi. He briefly became deputy minister after his release from prison under the Unity Accord arrangement between Zanu and Zapu, and was of Home Affairs minister between 1990 and 2000. He took a back seat in Zanu PF after he lost his parliamentary seat to the MDC in 2000, only to re-emerge in 2008 when he initiated and supported Zanu PF rebel Simba Makoni's candidature for the presidency. The two thereby "expelled themselves" from Zanu PF.
Dabengwa and Makoni parted ways soon after the polls, with the "Black Russian" reviving Zapu, while Makoni remained leader of Mavambo/Kusile/Dawn. He has landed his support to Tsvangirai in the presidential race. On the other hand, Dabengwa is trying his luck under a Zapu ticket.
With all due respect, the Black Russian has not done much to solidify his claim for the presidency. The man is too quiet and too smart for someone who wants the presidency.  Zapu supporters seem to have resigned to their fate.
Well beyond 70, Dabengwa will surely be under pressure to give up the leadership of Zapu to someone younger after the polls. Ncube is a professor of law and a former secretary-general of the united MDC. After hiding behind another professor, Arthur Mutambara, in the last election, he has come to the fore as leader of his party and is fighting for the presidency. His supporters say if things were normal, he would be the ideal presidential candidate. He is educated, principled, is a good negotiator and wants to win fairly, they argue. But this is Zimbabwe, where being born Ndebele is a serious handicap for national office.
Ncube can therefore afford to lose the election because he is expected to lose it anywhere. He is younger than Mugabe, Tsvangirai and Dabengwa, and can therefore grow politically and try again in 2018 and beyond.
Maybe sensing danger and similarity of their situations, Dabengwa and Ncube forged a half-hearted coalition in which they agreed to work together and never join up with any other party. It is difficult to understand how the two parties work together when they are competing against each other for the presidency, Parliament and councils.
As for Mukwazhe, it appears he is doing it for fun. He is a comic aspect of an otherwise intriguing presidential election. Will it be Tsvangirai or Mugabe?