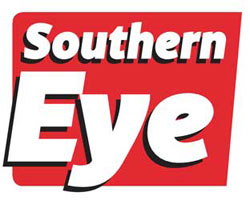 PROVINCIAL officials who attended the Youth Games general managers' assembly on Friday in Bulawayo, have expressed satisfaction on the state of the facilities to host the 2013 edition of the Zimbabwe National Youth Games to be held in the city from August 17-25.
SUKOLUHLE MTHETHWA SPORTS REPORTER
The managers, competition directors, Sports and Recreation Commission (SRC) co-ordinators for Matabeleland North, Midlands and Matabeleland South, led by Bulawayo provincial co-ordinator Sam Dzvimbu toured venues around the city last Thursday before holding a meeting at a local hotel on Friday.
The National University of Science and Technology is set to host athletics, Luveve and Northlea (handball), White City courts (netball), Emakhandeni Tennis courts (tennis), White City Stadium (boys' football) and Stanley Square will be the venue boxing.
Matabeleland South Province general manager Reuben Mabhena said: "Bulawayo was given recommendations on areas which we felt had to be spruced up before the games when we had the other meeting.
"Compared to what we have seen in other provinces in the past, Bulawayo is in a much better position to host the games. However, I hope that Northlea and Luveve handball courts will be completed in time for the games," he added. Midlands general manager Cephas Mutume expressed satisfaction on the state of the facilities.
"So far so good. The facilities are good, but I am not too sure if the handball courts will be completed before the games start," he said.
Bulawayo assistant general manager (technical) Bhekuzulu Khumalo said the province had implemented what was discussed when they had an earlier meeting preparing for the games.
"Most of the recommendations that were made when we had a meeting in June have been done. For instance we have Stanley Square where it was said the boxing stage was to be redone and we have done that.
We also had repairs to Luveve handball courts and the construction of a new court," he said. Manicaland general manager Job Torindoh commended Bulawayo.
"Generally, we are happy, but if the Luveve and Northlea handball courts are done, then everything should be fine. The venue for athletics) is fine, but I feel it will be good if there was a pitch which could be used for warm-up behind the terraces. "The only problem we are facing is accommodation for officials.
Most of the lodges and hotels are charging about $70 per night which we feel is a bit too high because of the number of nights we are going to spend and considering that we have about 30 officials.
"This is just an appeal for the community to support this initiative of the Youth Games," he said. Harare Province general manager Nathaniel Madzivanyika said they were generally happy with the facilities.