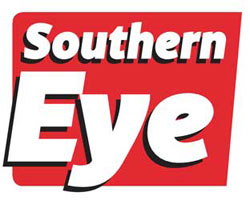 ZANU PF has given its 210 parliamentary election candidates state-of-the-art Ford Everest vehicles to use during their campaigns with 10 days left before the polls, Southern Eye  has learnt.
Nduduzo Tshuma Staff Reporter
According to the vehicle maker's South African website, prices of the Ford Everest range between R384 800 and R450 800, meaning Zanu PF could have spent more than R100 million  in acquiring the vehicles, a figure that translates to more than $10 million.
The source of funds to buy the vehicles was not immediately clear, but there have been reports President Robert Mugabe was trying to source money for his party from countries such as China.
Zanu PF spokesperson Rugare Gumbo confirmed the massive acquisition of cars, but could not be drawn into giving more details referring Southern Eye to politburo member Nicholas Goche whom he said was handling the matter.
"I don't handle cars. The best person to talk to is Goche. He is the one responsible for transport," Gumbo said. Goche was not answering his mobile phone yesterday. Southern Eye on Saturday witnessed aides of a number of Zanu PF candidates from Matabeleland driving the brand new cars to their respective constituencies from Harare.
Some of the candidates spotted by this paper with the vehicles include Bubi outgoing legislator Clifford Sibanda, aspiring candidates for Bulawayo Central Mlungisi Moyo and Godfrey Malaba, eyeing the Pumula seat.
Some senior party members like Mines and Mining Development minister Obert Mpofu sent aides to collect the vehicles on their behalf. However, it is not clear whether the aspirants would retain the vehicles after the elections.
"We were told that it would be decided after elections on whether or not we keep the vehicles," one of the candidates said. "We are not sure what will happen to losing candidates. So, we will have to wait until after the election when the party will tell us. The vehicles were only given to those who will be contesting for the national assembly."
Meanwhile, there were reports that some aspiring candidates resorted to carrying passengers illegally as a way of raising cash for fuel for their trips back from Harare.
"Some of us went with fuel coupons when we went to collect the vehicles," one of the candidates said. "I think some just went there thinking the party would give them fuel and were found wanting when they discovered that it was not the case.
"Some were forced to carry people along the way so that they could raise money to buy fuel." The vehicles come as a timely relief, particularly to some candidates in Bulawayo Province who last week complained during a Zanu PF crisis meeting that they did not have money to run their respective campaigns.