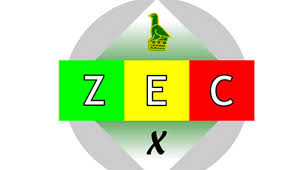 THE MDC-T yesterday continued with its quest to bar members of the police special constabulary from participating in the harmonised elections under a special vote, arguing they were not attested members of the ZRP.
CHARLES LAITON
MDC-T lawyer Advocate Lewis Uriri, who is instructed by Harrison Nkomo, said his clients had established that only 44 113 police officers were on the government payroll and as such the members of the special constabulary were not recognised as officers.
The matter was rolled over to today to allow the Attorney-General's Office to get instructions from their client, Home Affairs ministry, over the issue.
Speaking after the adjournment of a hearing in Justice George Chiweshe's chambers, Uriri said MDC-T had requested the names of the officers who managed to cast their special votes deleted from the voters' roll.
"We are not taking issues of the validity of the polls as of now, but we want those officers that have voted to be struck off," Uriri said.
"The Ministry of Finance has provided us with the number of officers on the payroll and those add up to 44 113 as opposed to the other speculative figures."
Charles Nyika, representing the Zimbabwe Electoral Commission (ZEC), said the special vote had been cast and was no longer an issue save the question of the numbers of police officers employed by the Home Affairs ministry.
"The matter has been postponed to tomorrow so as to allow the Attorney-General's Office to consult with the police to get the correct number of the police officers in the force," Nyika said.
The urgent chamber application which was filed last Friday cited ZEC, Home Affairs co-ministers Theresa Makone and Kembo Mohadi, police Commissioner-General Augustine Chihuri and Finance minister Tendai Biti as respondents.
In his affidavit, which was part of the application, MDC-T deputy national chairman Morgan Komichi said the number of officers who applied to participate in the special voting exercise had been vastly inflated.
Komichi had sought to urge the court to stop the two-day special vote exercise arguing the 69 000 police officers who applied to vote on Saturday and Sunday were way above the 44 133 officers shown on a Finance ministry salary schedule for the whole country.