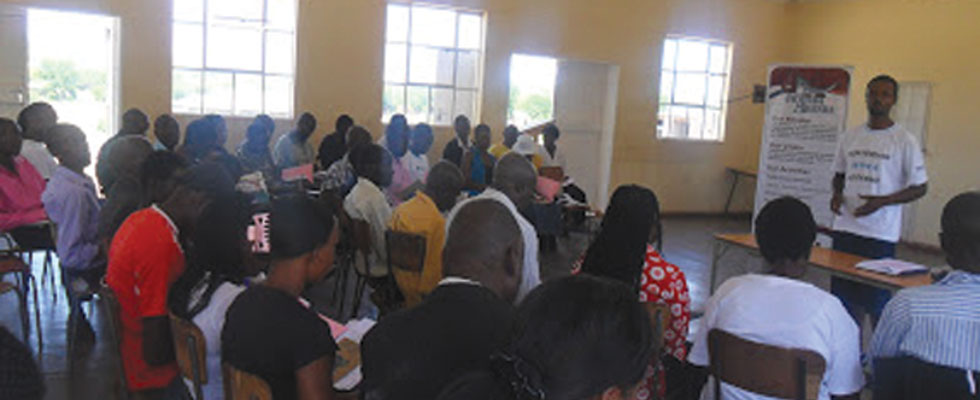 Bulawayo Agenda, a local think-tank, yesterday said police had blocked its public meetings scheduled for Matabeleland and the Midlands on the pretext that it was now time for political parties to conduct campaigns ahead of the July 31 elections.
Blondie Ndebele
In a statement, Bulawayo Agenda said police in Lupane, Tsholotsho, Plumtree and Gweru had refused to sanction meetings scheduled for this weekend and next week.
"The police have said that two weeks before elections have been allocated to political parties to conduct their campaigns. They said civic organisations can only have their activities after the elections," the organisation's statement said.
"They also indicated that they did not have manpower to ensure public order because of pending elections."
Bulawayo Agenda had scheduled an election debate series ahead of the polls to facilitate interface between various candidates running for parliamentary office and the public. The meetings were also designed to promote citizen participation in the elections.
Bulawayo Agenda said the ban by the police would mean that people would go for the elections with little or no knowledge on the mixed electoral system.
It said in the past, lack of knowledge and limited civic space had affected voter education, resulting in apathy and lack of public accountability as citizens did not choose leaders from positions of knowledge. Bulawayo Agenda said it was challenging the ban in the courts with the help of Zimbabwe Lawyers for Human Rights.
However, when contacted for comment, Matabeleland North police acting spokesperson Assistant Inspector Siphiwe Makonese said police in Lupane did not know anything about the Bulawayo Agenda meetings.
Police in Matabeleland South also came under fire this week after they banned rallies for MDC-T and MDC that were scheduled for Pelandaba Stadium in Gwanda so that President Robert Mugabe could address Zanu PF supporters.