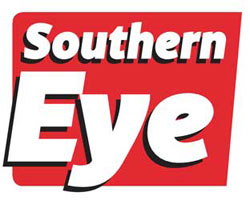 BARBOURFIELDS Stadium is set to host the double header of the BancABC Sup8r semi-final ties pitting FC Platinum and Monomotapa as well as Dynamos and Shabanie Mine to be played on July 27.
Sukoluhle Mthethwa Sports Reporter
Castle Lager Premier Soccer  League chief executive officer Kennedy Ndebele  yesterday  confirmed the development to Southern  Eye.
"The BancABC  semi-final  ties have been provisionally set for Barbourfields Stadium on July 27.  FC Platinum will play the first match against Monomotapa  before Dynamos and Shabanie clash in the second semi-final," he said.
FC Platinum beat Highlanders 3-1 on penalties at Mucheke Stadium in Masvingo on June 29 to get to the semi-finals while Monomotapa stormed into the semi-finals of the Sup8r Cup with a 1-0  win over former BancABC champions  Motor Action.
Shabanie Mine dismissed Chicken Inn 2-0 at Mandava Stadium in Zvishavane while Dynamos beat Buffaloes 2-0 in the other semi-finals. Ndebele said FC Platinum have been ordered to pay $8 000 for the unruly behaviour of some of their fans before and after the quarter-final tie against Highlanders, according to the tournament's rules and regulations.
Dynamos coach Kalisto Pasuwa, who was sent off in the quarter-finals, will be expected to fork out $500 while Highlanders  welfare manager Willard Mashinkila-Khumalo  will be fined the same amount. Pasuwa had to watch the rest of the match from the terraces after he was given marching orders by referee Munyaradzi Majoni in the 63rd minute for protesting Themba Ndlovu's rough  challenge on his defender Morris Kadzola.
The match between Highlanders and FC Platinum was marred by a near-fist fight between Khumalo and Harare referee Nomore Masundire after the former Warriors legend accused the referee of being biased. According to the rules of the tournament, Section 8,9: "Use of abusive language and any unsportsmanship conduct by club officials, players before, during  and after the match, a fine of $500 will be imposed on the offending person."
Section 8,8 says: "Failure by a club to exercise control over its fans before, during and after the match leading to chaos or violence, the case will be referred to the PSL Disciplinary Committee and/or a fine of not less than $8 000 imposed on the offending club."