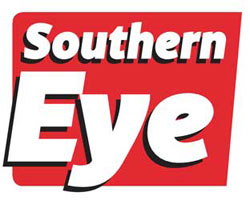 THE Zimbabwe Tourism Authority (ZTA) is optimistic Mine-Entra 2013, the mining, engineering and transport business exhibition, scheduled for next week in Bulawayo will boost business for tourism players in the city as thousands of visitors are expected to convene for the grandstanding exhibition.
Gamma Mudarikiri Own correspondent
ZTA head of public relations, Sugar Chagonda, told Southern Eye Business yesterday that events such as Mine-Entra better positioned the country as a safe tourist destination. Chagonda said the exhibition was expected to boost business especially for local players in Bulawayo.
"Events such as the Mine-Entra are good for the tourism industry and as ZTA we encourage such meetings across all the sectors of the economy," Chagonda said.
This year Mine-Entra will see foreign exhibitors from China, Germany and South Africa. The Zimbabwe International Trade Fair (ZITF), organising the event, recently announced that it had already sold 5 800 square metres of space compared to 6 000 square metres recorded at the end of the same exhibition last year.
ZITF said of the space sold, 82% had been booked by returning exhibitors while newcomers made up for the rest. The company said it was optimistic that this year exhibitors will surpass last year's figure although it could not give the actual statistics.
This year's exhibition will run from July 24 to 25 and is organised in conjunction with the Chamber of Mines.
However, participation of Bulawayo-based companies at the event is expected to be poor as industry in the city continues to struggle. ZITF recently indicated that it had received few local exhibitors — although it could not give the actual figures of Bulawayo-based companies to participate in the event. Industry in the second capital — once the industrial hub of the country — is reeling from financial distress with 84 companies closing shop last year.
This year 60 companies are also reported to be at a verge of collapse largely due to low capitalisation, as industry is also battling with old machinery and lack of skilled labour, among a myriad of challenges.
Twitter feedback @mudarikirig