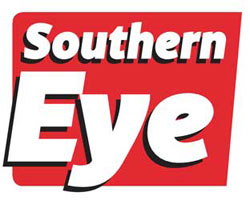 HARARE City football club and Zifa are on a collision course over the use of Rufaro Stadium this weekend.
HENRY MHARA SPORTS REPORTER
City are scheduled to play FC Platinum at the Mbare stadium in a league match on Saturday, the same day Zifa are set to host South African legends for a friendly match against the Warriors legends.
Zifa yesterday said they had sent their request for the use of the stadium through the Premier Soccer League (PSL).
"The match is on Saturday at 3pm and the PSL are handling the venue issue. We are expecting our visitors on Friday," Zifa communications manager Xolisani Gwesela yesterday said.
However, PSL chief executive officer Kennedy Ndebele said the decision lay with Harare City. City secretary Tarisai Kwenda yesterday said they had not received any communication from the PSL or Zifa.
Meanwhile, a 21-member South African delegation will be expected in the country on Friday for the match against the Warriors legends.
Gwesela yesterday said the South Africans had already sent their itinerary with the list dominated by the 1996 Afcon winning squad.
South Africa legends: B Tlane, E Mutale, I Shai, F McCarthy, M Fish, L Radebe, P Masinga, S Moshoue, H Makelele, Z Moosa, J Skhosana, P Ndlanya, T Mokoena, F Madida, C Mazibuko, C Nzama. Technical bench: S Tshabalala, S Mashaba, P Rashama, H Mhlongo, D Mathathe. Zimbabwe legends: P Nkomo, B Msiska, R Gumbo, J Takavada, P Gundani, D Mloyi, J Phiri, N Mapeza, S Mutizwa, L Chitembwe, W Khumalo, R Sibanda, E Chawanda, Z Moyo, K Pasuwa, M Nyangela, D Mandigora, G Lunga (Sr), A Sawu, M Chunga, T Ndiraya, M Ndlovu, N Dube, L Mutasa. Technical bench: G Homela and M Chidzambwa.