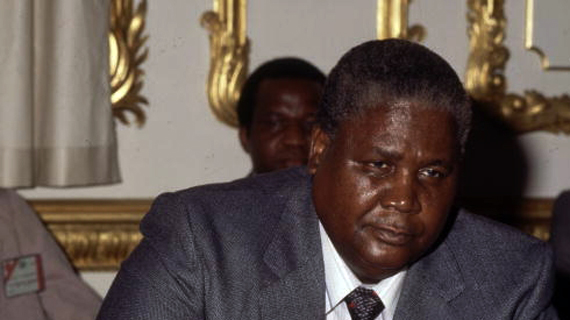 VICE- President Joshua Nkomo died a bitter man because the then Zanu PF government refused to return properties seized from Zapu soon after independence, Water Resources minister Samuel Sipepa Nkomo said yesterday. Pamela Mhlanga
Speaking at a "meet the candidates" debate series organised by the Bulawayo Progressive Residents' Association at Lobengula Hall, Sipepa Nkomo said Zanu PF haunted Nkomo "to his grave".
"Zanu PF troubled Joshua Nkomo too much such that he used to constantly air out his frustrations to me about the harassment he received from Zanu PF before he died," Nkomo said.
"I am telling you now as a matter of fact that Joshua Nkomo died with a broken heart because Zanu PF never gave him any peace of mind." The minister, eyeing the Lobengula seat on an MDC-T ticket, said he frequently received phone calls from the late VP complaining about the poor treatment he got from Zanu PF.
"I received calls from his office in Monomotapa (Harare) and he also told me how frustrated he was that Zanu PF was not giving him back his properties," Sipepa Nkomo said. Nkomo also documented the ill treatment by Zanu PF on his biography The Story of My Life. He died in 1999 and his family has complained that his party has done little to preserve his legacy. Sipepa Nkomo also claimed that there was no other political party in Zimbabwe that had the ability to dislodge Zanu PF leader President Robert Mugabe other than MDC-T.
"We have no problems with the Welshman Ncube-led MDC and neither do we have any problems with Zapu nor any other party, but we do have a problem with Mugabe and his Zanu PF," he said.
"Our focus is that he must go together with his party.
"Therefore if other political parties share that wish with us that Mugabe must go, it will be possible to remove him if they use MDC-T as a channel."
Sipepa Nkomo's opponents in Lobengula, MDC spokesperson Nhlanhla Dube, Albert Ndimande of Zapu and Witness Jiyane from Alliance Khumbula Ekhaya took part in the debate.