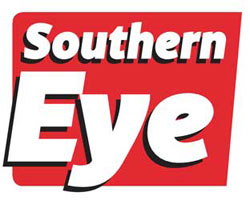 THE Umguza community is set to reverberate to the sounds of Chase Skuza and his band when he brings his act to Benice Sports Bar.
Luyanduhlobo Makwati Own Correspondent Skuza, who shot to stardom through singing a rendition of his brother Solomon Skuza's song Banolila, said he was happy that his music was being appreciated by a lot of people including those who live outside big cities such as Bulawayo and Harare. "I am happy to take my act to Umguza and I am promising my followers fireworks and I am even calling upon people from other areas to come and see what I do," the  artiste said. Skuza added that he will perform new songs, adding that his new album is set to be released before the end of the year. "Those who will come to my show this weekend will get a chance to feel of my new songs. I would like to tell people that as a musician, I have matured and my music is now enhanced with new instruments that I never used in the past.
Now I am using two to three keyboards supported by the whole range of guitars, among other instruments," he said. Skuza music appeals to all age groups and it has become popular over the past years as it has been receiving favourable airplay on most of the country's radio stations.