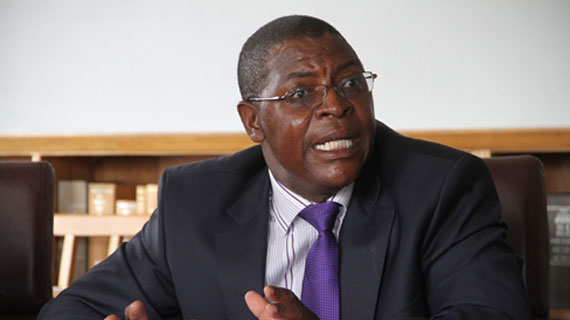 MDC leader Welshman Ncube yesterday said there was no reason for orphaned children to suffer as the country had adequate natural resources like minerals to sustain them.
Report by Blondie Ndebele
Speaking during his birthday party organised by Vulindlela Club in Mpopoma, Ncube said he hoped that leaders contesting in the coming elections would not fail people, but deliver all the promises they make. "I am blessed to have reached 52 years, but for your generation to reach this age, the leadership of this country has to address certain issues including health," he said.
"We have an obligation as leaders to fix this country so that young people can grow in a better environment."
Vulindlela Club is home to more than 500 orphans from Mpopoma area.
Ncube said he hoped that young people would remember the days when leaders were promising and delivering on what they had promised.
He said parents were dying leaving behind orphans under the care of elderly people because the government had failed to address health issues.
He said it was time for the electorate to vote and secure a better future for their families and children. "As the MDC leadership, we pledge to do all in our power to rebuild the country so that younger ones will have a better future," Ncube added.
"That you may not know hunger, poverty and suffering in your homes (is crucial)."