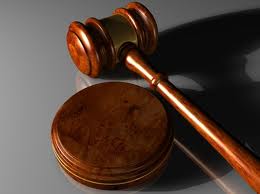 STEPPING on a fellow reveller at a bottle store by mistake nearly cost an Umguza man his life after he was stabbed by an angry fellow patron.
Report by Khulani Nkabinde
This came to light yesterday at the Bulawayo Magistrates' Courts when Nkosilathi Mhlophe (40) of Magobo compound, Umguza, appeared before magistrate Sibongile Msipa facing an attempted murder charge.
Mhlophe is facing an attempted murder charge as defined under Section 133 of the Criminal Law (Codification and Reform) Act Chapter 9:23.
Prosecutor Marlvin Nzombe told the court that Mhlophe allegedly stabbed the complainant, Marko Nkomo, on June 30 at Mthokozisi bottle store in Umguza.
"Somebody pushed the complainant and then he mistakenly stepped on the accused person who then drew a knife and stabbed the complainant on the chest," Nzombe said.
He said the complainant sustained a deep cut in the chest.
Msipa remanded Mhlophe in custody to July 16 for trial.