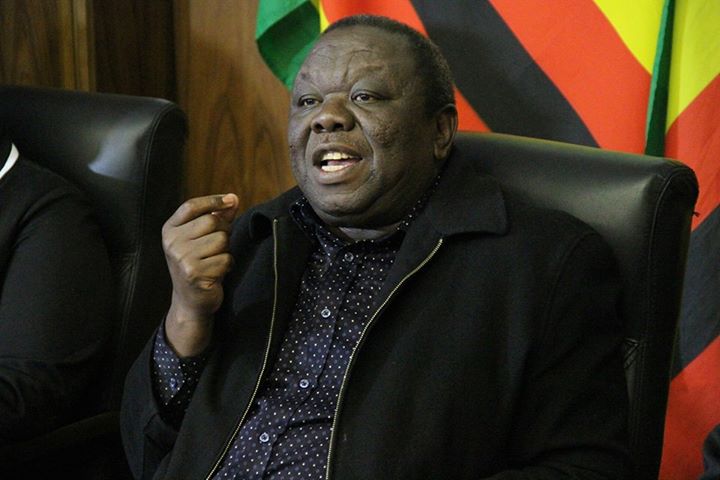 Prime Minister Morgan Tsvangirai has reportedly reached out to MDC leader Welshman Ncube as five political parties opposed to Zanu PF revive their behind-the-scenes talks for a grand coalition that will contest the July 31 elections.
REPORT BY JOHN NYASHANU.
MDC-T, MDC, Zapu, Mavambo/Kusile/Dawn (MKD) and Zanu Ndonga have since last month, held five meetings lasting over six hours each.
But hopes of a coalition were dampened last Friday when all leaders of the parties, except Simba Makoni of MKD and Zanu Ndonga, filed nomination papers to stand as presidential candidates in the polls.
In an indication that the coalition talks were still alive, the parties were last night scheduled to hold a make-or-break meeting in Harare to deliberate on agreed positions.
MDC secretary-general Priscilla Misihairabwi-Mushonga and Makoni confirmed the talks.
"All I can say is that I received a proposal from MDC-T today (yesterday) and we are looking at it," Misihairabwi-Mushonga said without giving details. Makoni added: "Yes, we are talking, but unfortunately I cannot give you details as of now."
MDC-T secretary-general Tendai Biti and Zanu Ndonga's Reketayi Semwayo were not forthcoming. Zapu leader Dumiso Dabengwa said he was in a meeting and could not immediately comment.
Well-placed sources attending the meetings said Dabengwa was demanding to be the coalition's president, a suggestion that had reportedly found no takers from other parties.
"Dabengwa argued in one recent meeting that he has to lead the coalition by virtue of him being the most senior politician of the five parties," a source said. "Unfortunately others did not agree, but he remained adamant. In the end he was asked to leave the meeting for the issue to be discussed without him, but he refused."
Another bottleneck, according to the sources, was the refusal by MDC led by Ncube to assume the post of second vice-president if the coalition wins the next election. The offer was reportedly extended to Ncube.
"Ncube is insisting on becoming the first vice-president, but from the look of things MDC-T is unwilling to demote their VP Thokozani Khupe," the source said.
It is also understood that Ncube was also demanding 30% of all Cabinet positions in the event of their victory, but the MDC-T was not comfortable with the demands. Tsvangirai's party was reportedly not comfortable with Ncube's demands as the coalition had resolved to have a Cabinet of only 20 ministers.
Khupe recently vowed not to step aside to accommodate Ncube if a coalition was to materialise.
She described the suggestion for her to step aside as "nonsense".
According to the sources, Makoni and Semwayo have agreed terms with MDC-T.
Semwayo is set to contest for the Chipinge Central parliamentary seat while Makoni has fielded his candidates in a number of constituencies for legislative positions.
Both parties were being backed by the MDC-T.
During the 2008 harmonised elections, a fragmented opposition worked in Zanu PF's favour hence the coalition partners were eager to unite to dislodge Zanu PF's stranglehold on power.
In the 2008 presidential race, Tsvangirai polled 47,87% votes, Makoni 8,31% while Mugabe managed 43,24%.
MDC split in 2005 after Tsvangirai rejected a vote by his executives to participate in the Senate elections. Attempts to reunite MDC-T and MDC failed in 2008.