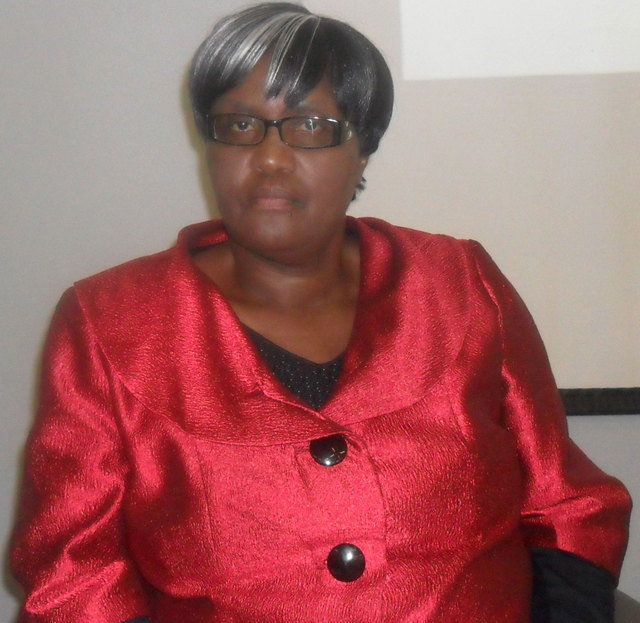 PROMINENT Bulawayo businesswoman Ruth Labode has been nominated for the Senate by MDC-T under the propotional representation system.
REPORT BY MOSES MATENGA
Labode, a former ex-Confederation of Zimbabwe Industries president (Bulawayo chapter) will represent the Matabeleland region if the party garners enough votes in the region, according to a list seen by our sister paper, NewsDay. MDC-T spokesperson Douglas Mwonzora said the list was arrived at after assessment of the performance and capabilities of the candidates.
"We arrived at this (list) mindful of the quarter system, consistency of the named candidates to the party, the trade unionism background as reflected in most of the people named," he said.
"We also considered whether they were sitting MPs because there was no time for primaries and we also considered the issue of gender," Mwonzora said.
According to a list gleaned by NewsDay, former MPs Moses Jiri (Chikomba Central) and Wadi Nezi (Murehwa West) will stand as senatorial candidates in Mashonaland East.
Other names on the senate candidate list include Chizhanje Senator Sekai Holland, James Makore (Chitungwiza), Morgan Femai (Chikomo), Cephas Makuyana (Mvurachena) and Rorana Muchihwa (Hwata). Ex-MPs Jeffreyson Chitando (Masvingo Central), Harrison Mudzuri (Zaka Central), Oliver Chirume (Gutu Central), Ernest Mudavanhu (Zaka North) and Tichaona Chiminya (Masvingo West) who lost the primary election, will now represent the party in the provincial government elections.
Room was also created for trade unionist and ex-Zimbabwe Congress of Trade Unions Mutare district secretary Sydney Mukwecheni and Clara Katupira in Manicaland Province.
Mutare senator Keresencia Chabuka remained on the list together with Patrick Chitaka (Mutasa-Nyanga) and Tsungirirayi Muzerengwa (Buhera).
Ex-non-constituency senator Morgan Komichi will now represent the MDC-T in the Midlands provincial senate. For proportional representation, the MDC-T nominated Evelyn Masaiti ex-Dzivarasekwa MP, party vice-resident Thokozani Khupe, Labode and party chairperson for the Women Assembly in Bulawayo Concilia Chinanzvavana, among others.