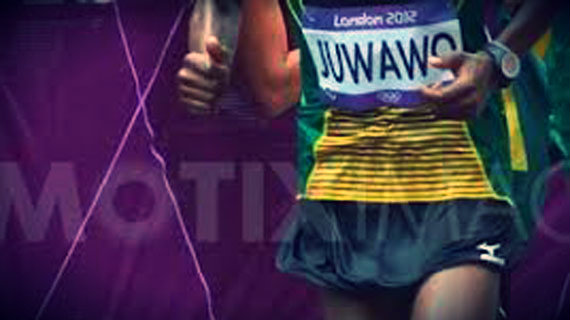 SEASONED athlete Wirimai Juwawo romped home first to win the senior men's 1 500m race in the African Associated Mines Track and Field Championships at Maglas Stadium in Zvishavane at the weekend.
Report by Sukoluhle Mthethwa
The competition which started on Saturday ending on Sunday, was dominated by Shabanie Mine Athletics Club.
Juwawo won the gold medal after finishing the race in four minutes 14,47secs. In second spot was Promise Makiwa who clocked four minutes 19,59secs while Christopher Sithole won bronze after he clocked 4 mins 20,22secs.
Despite not winning medals Norest Karunda and Lucas Banda, also from AA Mines, finished fourth and fifth respectively.
Makiwa collected his second medal when he won the men's 10 000m race in a time of 35mins 24,18secs while Banda scooped silver in 35mins 46,52secs, with Marufu Magere from Zimplats third in 37mins 04,15secs.
Maryjoy Mudyiravanji won the Under-18 girls' 1 500m race.
Mudyiravanji got a time of five minutes 03,61secs to win gold while Sandra Mwale from Midlands won silver after she clocked 6min 21,73secs.
Mudyiravanji was one of the athletes who represented the country in the Southern Region Senior Athletics Championships at University of Botswana in Gaborone early last month.
She won silver in the 1 500m race in a time of four minutes 34,13secs.
She was back again winning another gold in the Under-18 girls' 3 000m race in 10mins 51,62secs while Sibusisiwe Nyathi also from Midlands, won silver after she finished the race in 14mins 01,48secs.
It was an all Shabanie Mine affair in the boys' Under-18 long jump as Farai Sibanda scooped gold after leaping a distance of 5,6m.
Mqhelisi Sibanda was second on 5,49m while Admire Vengesai won bronze after getting a distance of 5,19m.
Midlands athlete Pride Lusinga won the Under-20 boys' 100m sprint in a time of 10,97secs followed by Gerren Muwizhi from Shabanie who clocked 11,31secs with Humiliate Masaidze also from Midlands third in 11,75secs.
Shabanie Mine dominated again in the 400m Under-18 boys' final.
In first position was Alfred Mashura in 55,68secs, Tinomutenda Shumba second on 57,6secs while Brave Nyoni was third in 58,14secs.
Godknows Sithole ensured gold for Shabanie after winning the senior men's 400m race in 51,66secs. Wellington Chingoosho won silver for Shabanie in 57,54secs while Gerald Lungu from Zimplats got bronze in 58,22secs.