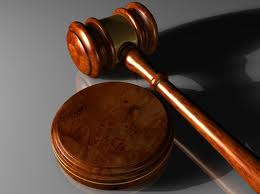 A FORMER branch manager with Topics Stores, has been acquitted on fraud charges after a Gweru magistrate ruled that the State had failed to prove beyond reasonable doubt that he intended to prejudice his employers of $2 483.
OWN CORRESPONDENT
Magistrate Getrude Mayonyose said the State failed to come up with evidence that Forster Bonga of 11 Steadman Road, Athlone, Gweru, converted the money to his personal use.
It was the State's case that between March 2011 and January 2012, Bonga would make cash sales to customers and issue out cash invoice receipts.
Instead of banking the cash, the accused would convert the money to his personal use.
The State had alleged that the accused person would allegedly misrepresent to his employer that the goods he had sold were purchased on credit by raising credit sales receipts.
Bonga would allegedly misrepresent that he was the one who had purchased the goods under two separate accounts belonging to himself and his wife.
But the alleged offence came to light after an audit carried out revealed that the accused's account and that of his wife had large arrears.
It was also alleged that the transactions in those accounts were sometimes conducted three or four times a day, raising suspicion leading to investigations.
The total value the accused had allegedly prejudiced Topics is $2 483 and only $1 392 was recovered. Andrew Marimo prosecuted.