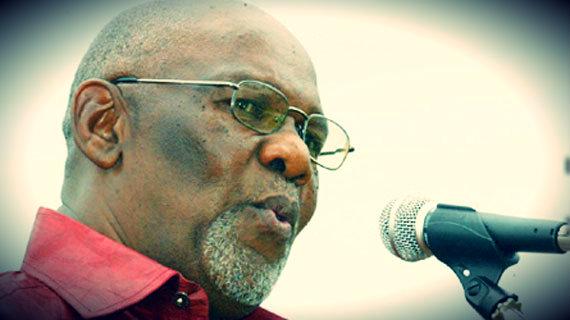 GWERU — Zapu leader Dumiso Dabengwa has called on President Robert Mugabe to publicly apologise for Gukurahundi, saying this was the only way victims of the 1980s genocide could find closure.
Stephen Chadenga
Addressing the Gweru Press Club last Friday, Dabengwa said there was need for a healing process to begin, as victims of the pogrom that claimed more than 20 000 lives, cannot live in bitterness forever.
"Before families of the victims even start talking, there is need for an apology from the aggressors," he said. "All that was required was to openly apologise, but all he said was that it was a moment of madness."
The Zapu leader said it was unfortunate that Mugabe chose to refer to the atrocities as "moment of madness", but to date had not publicly apologised.
"Yes, it happened in the past and people should not be bitter forever, but then there is need for a healing process with the perpetrators openly showing remorse for their actions," he said. Dabengwa, together with Zipra commander Lookout Masuku were arrested on charges of treason at the height of Gukurahundi. Despite being found not guilty, the State continued incarcerating them.
Mugabe only acknowledged the atrocities once in 1999, at the funeral of the late Vice-President Joshua Nkomo describing it as a moment of madness. In a recent interview with South Africa's SABC, Mugabe sounded unapologetic about the killings, claiming the stories were one-sided. Turning to the issue of a grand coalition of parties against Zanu PF in the coming harmonised elections, Dabengwa said his party was still consulting with others.
"We are still talking to colleagues on the issue of an alliance," he said.
Dabengwa last Friday filed his papers at the nomination court and will face Mugabe, Prime Minister Morgan Tsvangirai, MDC leader Welshman Ncube and Kisinoti Mukwazhe of the Zimbabwe Democratic Party, in Presidential elections due at the end of the month.