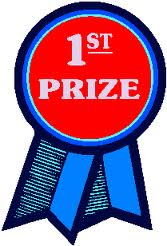 A ZVISHAVANE farmer has won this year's Pioneer Seeds Maize Growers' competition for the Midlands Province.
Report by Stephen Chadenga
Naboth Ndiweni from Zvishavane district walked away with one tonne of compound D and another of ammonium nitrate (AN) fertilisers.
In addition Ndiweni was presented with Pioneer maize seed that can cover 10 hectares at a prize giving ceremony held yesterday at Gweru Show Grounds.
Alec Gwatsvaira from Shurugwi district and Samson Hove, Kwekwe were first and second runner-up, respectively.
Gwatsvaira walked away with 10 bags of compound D and AN fertilisers and maize seed for five hectares while Hove got five bags each of the same consignment and seed that covers two hectares.
There were also three winners in each district from the eight districts.
An agricultural extension officer from Zvishavane, Oppah Mashoko won a motorbike for the agricultural officer of the winning farmer.
Guest speaker at the event, Grain Marketing Board Midlands regional manager Podiso Mafa said the production levels by competing farmers witnessed during the judging exercise shows the thoroughness of Pioneer Seed Company's breeding process.
"The production level with Pioneer products witnessed during the judging exercise clearly demonstrates how thorough the breeding process is done in the organisation," she said.
Mafa paid tribute to Pioneer for contributing towards food security by partnering other stakeholders in the agricultural industry.
"This has been achieved by going into commercial maize grain contract growing," she said.
Pioneer sales manager Rinos Mashongera said the company develops and releases drought tolerant varieties for farmers and urged farmers in the region to go for the varieties to increase their crop yield.
"We have areas like Mberengwa that are prone to drought and they have to go for varieties like the 2 854," he said.