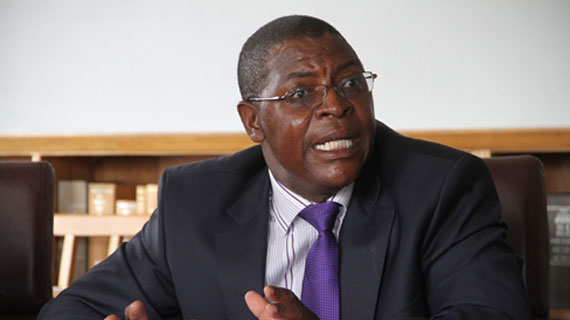 THE GOVERNMENT had to raid the Zimbabwe National Road Authority's (Zinara) bank account to fund the voter registration exercise, raising fears that more parastatals could be raided to raise money for elections.
NQOBILE BHEBHE
MDC leader Welshman Ncube said the government took $25 million from Zinara, with the money being used for the on-going voter registration exercise.
"That money, $25 million, should never have been used for voter registration," he said, adding that the money was asked for through the Transport ministry.
Ncube said in such a scenario, there was a risk that parastatals with significant bank balances could be raided to finance the up-coming elections.
"There are no funds for elections," he said. "The government survives from hand to mouth."  Ncube's assertions dovetail with Finance Minister Tendai Biti's position that the government is not able to fund elections.
He said he did not know where the money for elections will come from, yet Zanu PF was inexplicably itching for polls.
"We all do not know where the money would come from, but Zanu PF decided to proclaim an election date without funds," he said. "Probably they (Zanu PF) will raid different parastatal accounts as they had done in the past.
"The 2008 elections were funded through raiding such accounts, including non-governmental organisations and individuals and they are still owed by government, so I see them doing the same again." Ncube said political parties were scrambling for nomination papers, which were only made available last Friday, saying he doubts whether the voter's roll would be ready before elections.
"Parties are scrambling around for those little papers and considering that voter registration closes 22 days before elections, I doubt if we have the capacity to have the voters' roll ready when it took us a week to produce those little, little nomination papers." Ncube said they will, however, have to make the best out of the situation.
More than $100 million is required for election logistics.