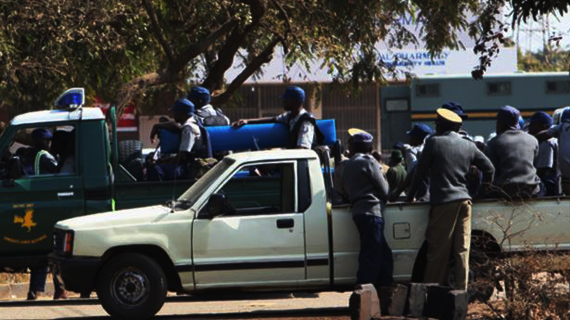 BOGUS police officers pounced CC Sales Gweru last Tuesday and fled with more than $100 000 in a suspected case of armed robbery, a police official has said.
Report by Stephen Chadenga
The three robbers allegedly pounced at the company's offices and robbed two employees at gunpoint of $90 000 and R20 000, which was in a safe.
Provincial police spokesperson, Inspector Emmanuel Mahoko confirmed the incident which occurred on June 18.
Mahoko said they received reports that three men dressed in police riot gear approached two workers at CC Sales pretending to be investigating a criminal case, when the robbery occurred.
"The three alleged gunmen approached one Naina Govana at CC Sales offices in Clonsilla, Gweru," he said.
"Reports indicate the alleged suspects were dressed in what looked like police riot gear and they told Govana they were looking for Anderson Kaisa, a worker at CC Sales whom they alleged was a suspect."
Mahoko said when they were told that Kaisa was not around, one of them produced a pistol and pointed it at Govana and receptionist Patricia Naisbith before ordering them to lie down.
He said they demanded safe keys and when they failed to open they ordered Govana to open the safe at gun point.