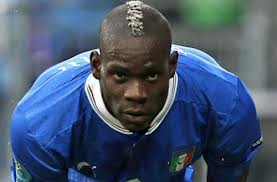 ROME – Italy coach Cesare Prandelli warned Confederations Cup rivals Japan — as well as his own side — to expect the unexpected from striker Mario Balotelli in tomorrow's showdown in Recife.
Report by Supersport
Balotelli netted a poacher's winner in Sunday's win over Olympic champions Mexico yet infuriated his coach by earning a booking for ripping his shirt off.
Even so, Prandelli, who revealed he plans making several changes, is set to persist with the AC Milan forward against the Japanese in only the third ever meeting between the two countries as he sticks to the 4-3-2-1 system used against Mexico.
"I have not yet decided as we now have our most important training session coming up but there will likely be three or four changes," Prandelli said.
"The last game was quite tiring and some players may be fatigued. Japan are a very good team and are dangerous as they have in Italian Alberto Zaccheroni a great coach who knows how to get the best out of them.
It is difficult to talk about Mario. He is unpredictable but he is very motivated when he dons the blue shirt," Prandelli said. We have said for years he has potential."
Keeper Julio Cesar earlier said he belies that Balotelli, a former teammate at Inter Milan, will come of age in due course.
"Don't worry about Balotelli. He will not end like up like (troubled former Brazil striker) Adriano.
He is learning from his mistakes," the Gazzetta dello Sport quoted the Queens Park Rangers goalkeeper as saying.
Regarding his planned changes to the roster as the Italians look for a win which should see them safely into the semi-finals ahead of their match against hosts and Group A rivals Brazil, Prandelli said: "It's not so much the business of playing two strikers as much as sending out a team that is able to attack and defend."
Having criticised Balotelli for removing his shirt and "showing his muscles" Prandelli said that the forward "needs to improve his behaviour a little bit."
But he added that "the squad are supportive of him and these things can help him to grow up."