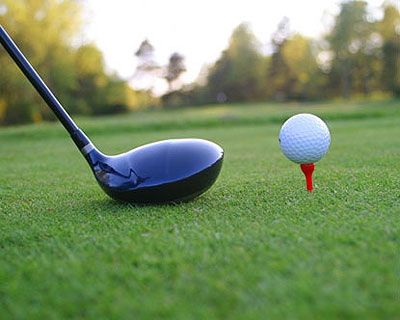 THE Zimbabwe Golf Association (ZGA) annual general meeting was held at Royal Harare on Saturday.
Teeing off with Mufaro Chivonivoni
There were no wholesome changes within the executive with Aiden Mhere continuing as president and Boniface Chigorimbo and Tavenganeswa Mabikacheche as the two vice-presidents.
Wellington Chando is the secretary and Angus Mckenzie treasurer.
The rest of the ZGA executive is made up of provincial union presidents of the Midlands, Harare and Matabeleland — who are Aubrey Cummings, Mufaro Chivonivoni and Aubrey Bennet respectively. The Zimbabwe junior golf president Brian Maphosa completes the ZGA executive.
The president pledged his continual commitment to see golf reach all corners of the country with the assistance of the golf development grant that is received from the world golf governing body, the Royal&Ancient.
He reported that the golf development programmes that have so far taken place in Matabeleland are the Hwange junior programme where more than 30 schoolchildren are now playing golf on a regular basis, within the next few months the programme will be spread to Victoria Falls.
While in Bulawayo, the number of schools adopting golf as an official sport are slowly increasing with four schools currently playing golf as an official sport.The next area of focus will be to introduce the sport at tertiary institutions.
A testament of the success of golf development in the country was exemplified by the composition of the national team that represented the country at the Zone VI championships held in Namibia two months ago.
The eight-member team that was selected according to the national order of merit consisted of players from all the provinces plus the usually sensitive issue of race was non existent as the team was almost equally balanced on racial lines.
This weekend also saw the 32-year-old Justin Rose lifting the US Open trophy which was the second major of the year.
Rose first came into the limelight during the 1998 British open were as an eighteen year old amateur he managed to finish fourth at the tournament.
He was quickly expected to follow in the steps of Tiger Woods who was by then a young man breaking a lot of golfing records, but unfortunately Rose faded and more than eight years without any significant highlights in his golfing career.
Rose actually missed the cut in his first twenty one professional tournaments.
As is the norm in golf, he has now managed to win his first major after the ripe old age of thirty.
This should serve to motivate all the young professionals not to lose hope, as golf traditionally has been a sport where the professional reaches their peak at the age of about thirty five.
It's only the likes of Woods and Rory McIlroy who have managed to achieve great things at a relatively young age.
So for all those who have not achieved much in the sporting careers by the age of thirty, continue working hard as there is still hope out there.