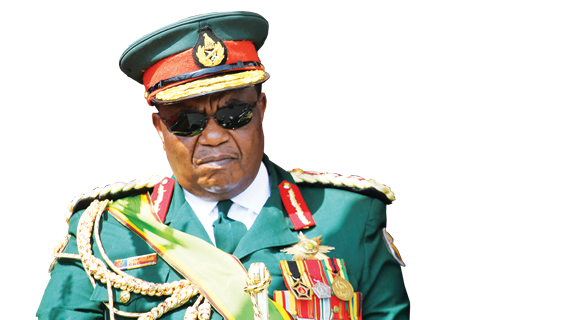 SOUTH AFRICAN President Jacob Zuma, who is the mediator to the Zimbabwean talks, has called on President Robert Mugabe to publicly censure securocrats who have openly campaigned for him and his Zanu PF party.
REPORT BY STAFF REPORTER
In his report presented to a Sadc summit on Saturday, Zuma said it was important that this was done publicly so that Zimbabweans were aware of what had happened.
"It would be appropriate and necessary that the President and Commander in Chief of the security forces draws the attention of the heads of the security forces, their members, as well as the public of Zimbabwe that Section 208 of the new Constitution henceforth governs their actions," he said in his report that Sadc adopted.
"Section 208 of the new Constitution is explicit on the role of the security forces, whose members are prohibited from acting in a partisan manner, furthering the interests of any political party or cause, prejudicing the lawful interest of any political party or cause, or violating the fundamental rights of any person."
Zuma said securocrats should be prohibited from being active members or office bearers of any political party.
"There have been concerns about the adherence of security forces to these requirements," he said.
"The meeting (with negotiators) of June 6 2013 accepted that need for a public commitment by the security forces who have made partisan political statements in public."
A number of senior army officials have publicly insinuated that they would not accept any other leader except Mugabe, raising the ire of the MDC factions, who have equated this to a coup.
The MDC parties on Saturday compiled a list for Sadc of the occasions senior security officials like army boss, Constantine Chiwenga and police boss, Augustine Chihuri, have made disparaging remarks about Prime Minister Morgan Tsvangirai.
For the full Zuma report, Click here.
Twitter feedback @SoutherneyeZim