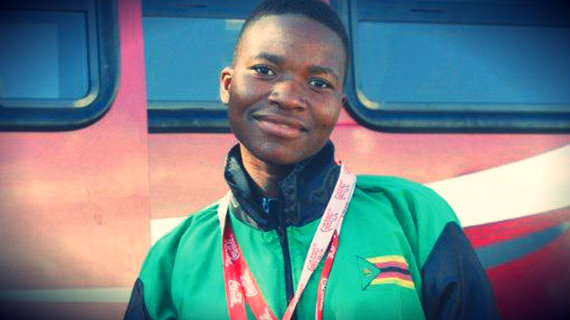 MIDLANDS athlete Sithulisiwe Zhou leaves the country for Cape Town, South Africa, on Wednesday to take part in her first-ever 18km race in the Katburg Marathon set for next Saturday.Sports Reporter
Zhou (20) will travel with Mashonaland East athlete Trymore Kanzara who will also be taking part in the 18km race for the first time. The two are travelling with coach Joram Dambana.
Zhou said she was expecting a tough race in the competition.
"It is my first time to run the 18km race because my main races have been the 3 000m and 5 000m. I am a bit scared about it being my first time, but I am confident that I will get good results.
"I have always wanted to do the 21km race, but my coach has been saying that I am still young, so I will start with this one.
"I will be rubbing shoulders with some of the top athletes in Africa, who have taken part in competitions like the All-Africa Games, so I am expecting it to be very tough. But I am ready," she said.
Zhou has won several medals for the country in various competitions.
She was part of the Zimbabwe team that took part in the Southern Region Senior Athletics Championships at University of Botswana in Gaborone earlier this month and was one of six athletes from the 32-member team that brought medals from the competition.
Namibian athlete Hilalia Johannes romped home first in the women's 5 000m race in 15 minutes 44,53secs while Zhou grabbed silver in 17min 20,4secs while another local athlete Enlitha Ncube picked up bronze in 17min 47,6secs.
Kanzara has been specialising in the 5 000m and 10 000m races and has represented Zimbabwe in various international competitions.