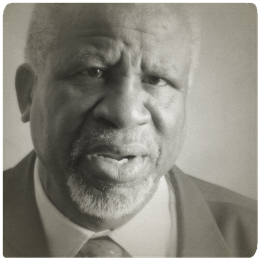 PROMINENT historian Pathisa Nyathi is constructing a cultural school, Amagugu International Heritage Centre (AIHC) in Matopo.
REPORT BY OWN CORRESPONDENT
The project, located at Whitewaters, is nearing completion. Matopo was declared an international heritage site in 2003 due to its human and natural interaction.
Southern Eye visited the area on Friday and found Nyathi lecturing students from Northlea High School about the site and activities around the place.
Nyathi said builders were completing the reception area.
"The curio shop has been completed," he said.
The centre also has artefacts-manufacturing blocks where pottery, basketry, woodcraft and leather craft would be manufactured.
A number of trees were planted this year and they will be used both in basketry and woodcraft.
Nyathi added that visitors should not just see finished products, but also the sources of raw materials and the processes that are applied in various crafts.
He urged university students to take up internship with AIHC in Matopo, saying this would help them with research.
A Northlea student Chantel Mpofu said she was happy to be at the site.
She said she had learnt a lot of materials that she did not know about and also got to see resources she had only read in textbooks.