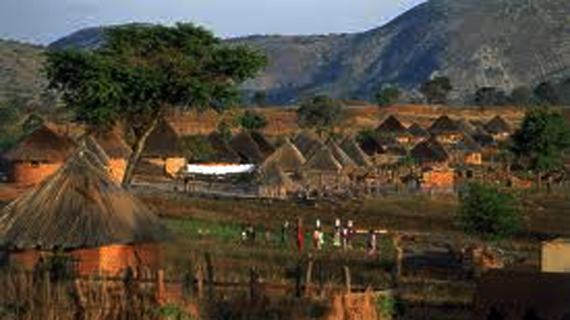 EIGHT villagers who have been resisting a High Court order to vacate a Zhombe farm that they had illegally settled on were Tuesday ordered to pay a $100 fine each or face 30 days in prison. By Staff Reporter
Appearing before Kwekwe Provincial Magistrate Taurai Manwere on Tuesday, Ngwarai (35) and Timothy Mabheka (27), Agness Musengi (35) Raphael Macheka (46) Beria Mabeka (35) Dialog Mpofu (29), Modeline Mishi (53) and Lawrance Mariche (23) pleaded guilty to contempt of court charges.
For the State, Brian Mzemba alleged that the eight villagers, who had been evicted from the farm by the Deputy Sheriff following a High Court order, had returned and reoccupied the farm in defiance of the High Court.
"On January 27 2011 the High Court of Zimbabwe granted an order to Macdonald Muzuzi to the effect that the accused are not supposed to enter, plough and possess ground on farm 34 Chemagora Zhombe," the State outline read. "They were evicted from the farm but acted grossly in contempt of the High Court by returning to the farm."
Chief Misheck Njelele attended the court session saying the accused persons were his subjects whom he had resettled on the farm without knowledge that there was a court order barring them from settling on it. Magistrate Taurai Manwere ordered the villagers to pay $100 each or face a 30-day prison term.