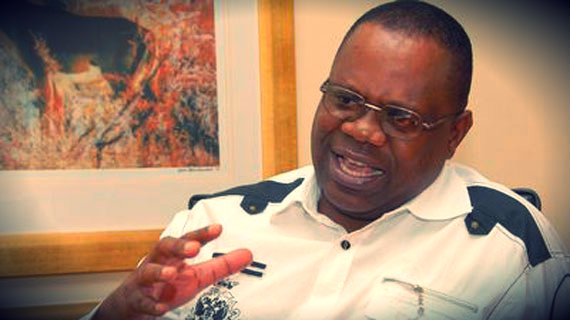 MDC-T Bulawayo East legislator Dorcas Sibanda was locked out of her Ntabazinduna business complex in Matabeleland North for two days after she allegedly refused to pay rentals.
Report by Nduduzo Tshuma
Sibanda has been at loggerheads with the owners of the business premises after she reportedly stopped paying rentals last year claiming that she was owed money she used to renovate the premises. She rents a bar, butchery and a grocery shop.
The owners of the premises stopped her from operating between Thursday and Friday before the MP sought the intervention of the magistrates' court.
Sibanda's business reopened on Saturday following an order from the magistrates' court in Bulawayo.
Sukoluhle Moyo, one of the owners of the building, confirmed the development last Thursday saying the family had been forced to take the drastic decision out of frustration.
"Unfortunately we had to take the law into our hands. All avenues to get Sibanda to pay rentals had hit a brickwall and unfortunately the building has been locked," Moyo said.
"Sibanda now owes $6 000 in rentals as she has not been paying rent for the past 12 months."
On Thursday Sibanda said she was not aware that the building had been locked. Subsequent attempts to get her comment on the developments were fruitless.
"I hope they are doing things according to the law. There are a lot of valuable things in the shop premises and perishables," she said on Thursday.
"As I told you before the matter is being handled by the lawyers so I won't comment much."
In April, the Moyo family accused Sibanda of failing to pay rentals for their premises.
However, the MP accused the property owners of refusing to reimburse the $7 400 she allegedly used to renovate the building.
Moyo, whose brother Ndumiso signed the lease agreement with Sibanda, said the legislator started using their family building in 2011.
She said when Sibanda occupied the building, she indicated that she wanted to do some renovations that cost $4 000.
Moyo said they agreed that Sibanda would pay $300 a month instead of the normal rentals of $500 to enable her to recoup the money she used for the renovations.
However, when the MP had reportedly recovered her expenses, she backtracked on the agreement and stopped paying rentals altogether.
The family said it had approached several MDC-T officials including Bulawayo chairman Gorden Moyo and the party's national spokesperson Douglas Mwonzora seeking their intervention, to no avail.
Sibanda, on the other hand, said the cost of the renovations was $7 400 and said they agreed on rentals of $300 and not $500 as indicated by the Moyo family.
The legislator vowed not to pay the rentals until the family reimbursed her the money she used for renovations.