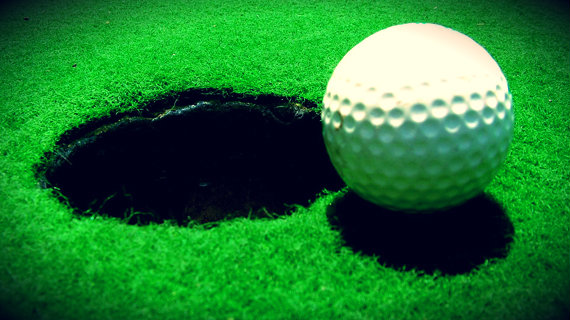 HWANGE Golf club amateur golfer Stephen Simukai will be one of the players to watch when the Kamandama Memorial Golf Tournament tees off at Hwange Golf Club this morning.
Report by Sukoluhle Mthethwa
Simukai, who clinched four open golf titles last year, is one of the amateur golfers expected to take to the greens in the four-ball better-ball competition in commemoration of the Kamandama Mine Disaster in which 427 lives were lost on June 6 1972.
He performed well in the Hwange Golf Open Championship in October last year where he shot 142 over two days beating most professionals on the Zambezi Tour in the country.
In September, he won the Elephant Hills Country Open before coming second at Royal Livingstone in Zambia. He also won the Roland Park competition in Zvishavane.
The Hwange golfer is nursing hopes of turning professional in the near future.
In an interview with Southern Eye Sport yesterday, Simukai said he was ready for this year's competition.
"I hope it is going to be a good day on the greens. The outcome of the competition will also depend on my performance and the performance of other golfers whom I will be paired with.
"But I am used to playing at Hwange Golf Club, so this is an advantage for me."
"I am always ready to play golf. Tomorrow (today) is going to be a big field and actually good practice for the Chapman Grand Slam in Harare next month," he said.
Some of the golfers expected to feature in the competition are Harry Allen Golf Club members Moses  Mlalazi, Victor Tall as well as golfers like Stephen's brother Shepherd, Victor Suerga, Pascal Musavaya, Mubita Njamba and Hwange Golf  Club chairman Victor Rakabopa.
Lucy Chikoti and Matron Mguni are the women participating in the competition.
The annual memorial golf tournament is fund-raising platform for widows of the miners who perished during the 1972 disaster.