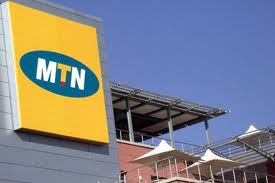 [facebook][tweet][Google][pinterest][follow id="Username" size="large" count="true" ]
South African-based mobile phone provider MTN released its quarterly update for the period ending 31 March, and while they have had a strong financial quarter, they have lost a number of subscribers in South Africa.
Report by It News Africa
"The Group started the year strongly, increasing subscriber numbers by 3,2% quarter on quarter to 195,4 million. This supported growth in traffic volumes and local currency revenue. In South Africa, despite a slow start to the year, MTN maintained its market share and reviewed its market offerings to be more competitive. In Nigeria, MTN continued to record a good performance in a highly competitive market," said MTN Group President and CEO, Sifiso Dabengwa.
MTN saw almost half-a-million subscribers cancel their mobile phone subscriptions, in what MTN describes as a "traditionally weak period".
"The business recorded 470 000 net disconnections, a quarter on quarter (QoQ) decrease of 1,9% in the traditionally weak period, which was further exacerbated by the strong subscriber growth recorded in the last quarter of 2012," it said in its report.
And with the loss of the subscribers, pressure was put on revenue. "In the period under review, the average price per minute (PPM) declined 5,5% compared to the same period a year earlier, placing some pressure on revenue growth," it added.
In Nigeria, one of MTN's strongholds, the picture was slightly better, with the network actually gaining subscribers.
"We recorded net additions of 3,9 million, an increase of 8,1% QoQ, as the market rebounded following the significant price reductions during August and September 2012. Encouragingly, revenue growth continued to track higher since bottoming out in September last year and local currency ARPU remained stable. We regained market share by 2 percentage points to 49,7%."
But MTN has a strategy in place to counter the losses. "The Group's performance is underpinned by a strong focus on continuous improvement in network quality and coverage, wider and more effective distribution and by the introduction of various innovative and competitive products and services to our customers.
Our capital expenditure programme is progressing well. This is designed to ensure the Group's continued competitiveness and support subscriber and revenue growth into the future.
The solid performance over the past quarter means we have maintained our guidance for net additions for the full 2013 year at 21 million."
In the report it was revealed that MTN now has just under 25-million subscribers in South Africa, just over 51-million subscribers in Nigeria, and 1118-million subscribers across the rest of Africa – bringing the total number of subscribers across the African continent to just over 195-million.