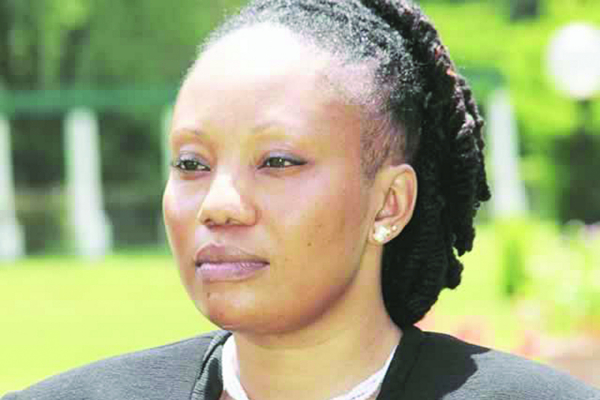 THE Zimbabwe Electoral Commission (Zec) has brushed aside pressure by opposition parties for public disclosure on suppliers of ballot papers for this year's general elections, saying there was no law compelling the electoral management body to involve political parties in its procurement processes.
BY RICHARD CHIDZA
Zec, in an emailed response to NewsDay, yesterday said it would disclose such details at the appropriate time.
"No, there is no legal provision which requires Zec to involve political parties in its procurement processes for the ballot paper and the printer. Section 52A of the Electoral Act [Chapter 2:13] only requires the commission to disclose the following information to all political parties and candidates contesting an election, and to all observers — (a) where and by whom the ballot papers for the election have been or are being printed; and (b), the total number of ballot papers that have been printed for the election; and (c), the number of ballot papers that have been distributed to each polling station," Zec said.
Several opposition parties, civil society and pressure groups have over the past few weeks been piling pressure on Zec to name suppliers and printers of ballot papers before proclamation of election dates "to enhance transparency" in the electoral process.
The Nelson Chamisa-led MDC Alliance recently threatened a "national shutdown" to force the government and Zec to disclose the identity of the company contracted to print the ballot papers.
But Zec has resisted the pressure, saying it will comply with provisions of the Constitution at the appropriate time.
"As already has been stated above, this is a legal requirement and the commission will comply with the provision at the appropriate time as it has always done in all previous elections. There is not going to be any secrecy around the supplier and the ballots as the commission has an obligation to make these public in terms of the law," the electoral body said.
Early this week, independent electoral watchdog Zimbabwe Election Support Network (Zesn) claimed Zec's delay in naming printers of the ballot papers violated the Constitution.
The group warned that Zec's intransigence on this issue could lead to a disputed poll outcome.
"Zesn believes that adherence to the tenets of an open data policy by the commission will enhance on the integrity and transparency in the administration of electoral processes, whose outcomes are acceptable to contesting political parties, interest groups and the electorate," it said.